Brocade's fat pipes a-singin' the Fibre Channel song
And FCoE? Yes, what about it? Exactly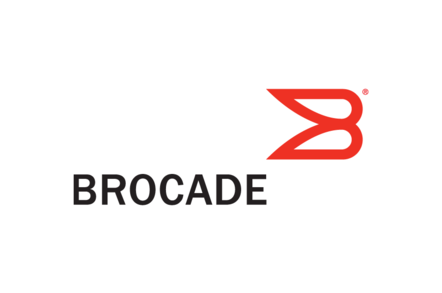 Brocade is singing its Fibre Channel song with renewed vigour - aiming to double speed, get OpenStack support, push on with 16gig products and try to render Virtual Instruments diagnostic gear redundant.
It has announced the 6520: a denser Fibre Channel switch with 96 16Gbit/s ports in its 2U enclosure, and it also has Brocade's FabricVision. This latter tech is a collection of tools and 16Gbit/s Fibre Channel hardware that Brocade says will help lower downtime, simplify SAN deployment and management and provide better insight into what's going on in the SAN fabric. The collection includes:
- Policy-based tools for simpler fabric-wide threshold configuration and monitoring
- Management tools to identify, monitor and analyse specific application data flows, without the need for expensive, disruptive, third-party tools (meaning, we think, Virtual Instruments and the like)
- Monitoring tools to detect congestion and latency in the fabric, with bottleneck visualisation and specification of impacted devices and hosts
- Customisable health and performance dashboard views
- Cable and optic diagnostic features that simplify the deployment and support of large fabrics.
Faster Fibre Channel is coming with a 32Gbit/s standard being developed, the Gen 6 standard. The International Committee for Information Technology Standards (INCITS) T11 Technical Committee is working to finalise the standards for this by the end of 2013. Brocade claims technical leadership of this committee and says it has already initiated research and development for 32gig Fibre Channel technology. Vulture Central suggests we might see initial product appear in mid to late 2014.
Brocade is also involved with OpenStack and working with its partners to ensure that there will be ways to use Fibre Channel SANs inside an OpenStack environment. It aims to develop open source software to manage Fibre Channel fabrics in cloud architectures. Next month, Brocade and its OEM partners will be proposing a Fibre Channel SAN Zone Manager blueprint at the OpenStack Summit. Brocade says it is also involved in the Fibre Channel Volume Manager blueprint proposal that will be included in the new OpenStack Grizzly software, scheduled for release next month.
And FCoE? Yes, what about it? Exactly. ®
Sponsored: Minds Mastering Machines - Call for papers now open