Quantum: No! Object storage CANNOT exchange data with tape!
Curse you, English language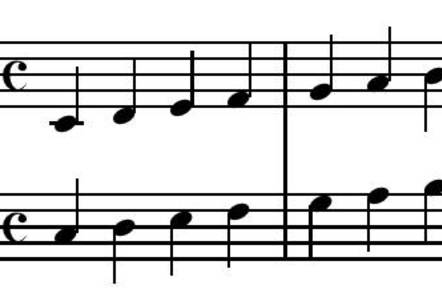 Quantum introduced object storage to its StorNext data virtualisation product last week, saying data could be automatically moved between primary disk, object storage and tape. But actually there is effectively a wall between tape and object storage.
StorNext virtualises the location of data in primary disk arrays, tape storage and now object storage so that media and entertainment customers can get content from a single content storage pool without having to know whether it is on disk or tape or object storage. Before the Lattus-M object storage product was added to the mix, fast access data was stored on disk and archival data on tape, with automated movement between the two.
With object storage added to the mix Quantum stated:
"With Lattus-M as a new archive tier, content can automatically move between online primary disk, object storage and tape, including the StorNext AEL Archive."
Pretty unambiguous; you can automatically move data between the three items - primary disk, object storage and tape.
But, not so. We were subsequently told by mail:
"At this time we do not provide automated movement between the object store and tape; instead StorNext allows users to automatically move files from primary to the object store and/or move files to tape. If they want to have the files in both an object storage tier and a tape tier, a copy may be written to each at the same time."
So, customers cannot automatically move data from the object store to tape or vice versa.
Quantum described Lattus-M object storage as a nearline archive and tape as "long-term content preservation solution." But the lack of data movement between the two and the lack of a commitment to provide such movement means that the object storage is a long-term content preservation solution too. It has faster data access than tape, is more expensive on a cost/GB basis but, we suppose, just as scalable.
The only way to get object storage files on to tape seems to be to move them - export them - to primary disk where they are stored in non-object form, and then write them to tape.
For Quantum, object storage is not a front-end to tape or a mid-tier in a 3-tier StorNext storage facility. It is an alternative archive target to tape in a 2-tier StorNext facility.
Dratted English language; it can be tricky. ®
Sponsored: Minds Mastering Machines - Call for papers now open