Dell buy: Icahn puts more cash on table than Blackstone or Mike D
Beat that if you can, Mikey baby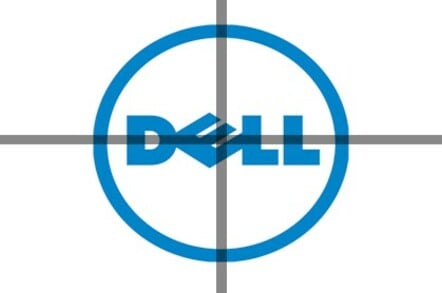 As El Reg expected, the deals offered separately by private equity firms Blackstone Group and Icahn Enterprises to take over IT giant Dell are not as generous as some have been arguing the company is worth. And, ironically, the company backed by activist investor Carl Icahn is offering considerably less than Icahn himself had argued that Dell was worth only a few weeks ago.
This demonstrates, once again, that a price for something is not what you consider it to be, but the number of simoleons that it takes to get the owner to loosen their grip on that precious thing.
Rumors of the Blackstone and Icahn deals surfaced over the weekend after the 45-day "go-shop" period that the special committee of Dell board members established to try to find bids to compete with the $24.4bn takeover proposal put forth by company founder Michael Dell and private equity firm Silver Lake Partners (with funding from Microsoft and a slew of banks, too) on February 5.
In a statement put out by Dell on Monday morning before Wall Street opened for business, Dell confirmed that two alternate proposals for taking over the company had indeed been received, which is not much of a surprise given that it looks like the Michael & Friends consortium is trying to buy low and perhaps never sell again or sell high later.
And if you were a real cynic, you would say that Dell, the man, had a sense that things in the PC business were going to get worse, and hence so would Dell's finances, and therefore there would be pressure on Dell's stock keeping it from bouncing back too quickly from the $13.65 per share that his consortium is offering to take Dell off the Nasdaq market and into the bliss of private ownership. (If you can call having Silver Lake, Microsoft, and a bunch of banks on board wanting a return on investment bliss ...)
Blackstone is working with equity firms Francisco Partners and Insight Venture Management to do its deal, and had received access to management and financial data under non-disclosure just as Icahn Enterprises did. The Blackstone deal is offering at least $14.25 per share to current Dell shareholders, and they can either cash out or stay in with a one-for-one stock swap and get whatever potential upside there might be in Dell shares. Blackstone is working with Morgan Stanley & Co as its lead financing source, and is hoping to leverage the backers who are behind the Michael & Friends consortium as well.
"We have held discussions with some of Dell's largest shareholders, and we anticipate inviting them, certain of Dell's other shareholders and certain other strategic and financial partners to participate in the transaction as part of our group," Blackstone wrote in its offer letter.
"We would also expect to encourage (but would not require) the MD Investors (as defined in the Merger Agreement) to participate in our transaction by rolling over equity held by the MD Investors."
Blackstone says that it is working through its due diligence and towards providing a definitive proposal, and added that its offer expires on March 25 at 5 PM Eastern.
In his proposal letter, Icahn said that he and the financial entities he controls had amassed a $1bn stake in Dell (about 4.6 per cent of the shares) and was willing to provide another $1bn in equity - and had other affiliates who were willing to shell out another $3bn in equity to help do a takeover. Like the Michael & Friends deal that started this whole takeover ball rolling, Icahn is going to use repatriated overseas profits that Dell has piled up to buy control of the company. Icahn is also assuming that Southeastern Asset Management, Dell's largest outside shareholder with an 8.4 per cent stake, and T Rowe Price, which has a 4.4 per cent stake, will roll their shares into supporting the Icahn deal. Both companies have said they would not support the Michael & Friends deal, and together their stakes in Dell are almost as high as the 14 per cent stake that Dell, the man, has in the company that bears his name.
The Icahn deal has $1bn in stock plus another $1bn from his affiliates to buy Dell's shares at $15 a pop. The deal assumes that Dell burns $7.4bn of cash, takes on another $5.2bn in debt, and monetizes another $1.7bn of its $3bn in receivables. The Icahn & Friends consortium, which is working with banker Jeffries LLC to raise the funds, are willing to commit another $2bn to buy shares at $15 to get the necessary majority stake if SAM and T Rowe Price do not accept this Icahn deal.
If you do the math on the Icahn deal, it works out to a $15.65 per share takeover offer, and once again, shareholders who want to stay in Dell stock can opt to do so. They just pick Carl Icahn as the new Big Man on the Austin campus. Icahn anticipates that he can close the deal by this July.
Your move, Big Mike. ®
Sponsored: Minds Mastering Machines - Call for papers now open