EMC spits out high-end offsite biz cloud after chugging down Syncplicity
Enterprise edition of swallowed sync 'n' share kit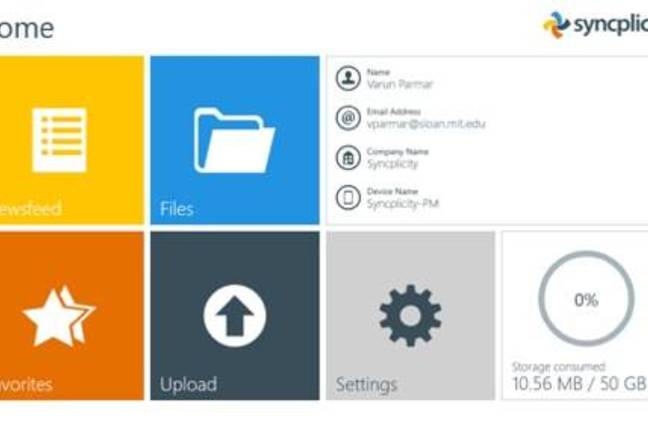 Dropbox beware: Biz juggernaut EMC has launched an enterprise edition of its file sync 'n' share Syncplicity product.
What this does is add an enterprise pricing layer to the acquired Syncplicity product, which provides secured file synchronisation and sharing between users' intelligent devices ranging from smartphones through tablets to notebooks and desktops. The Enterprise Edition also provides large-scale and secure private or public cloud back-end storage support, plus a link to Documentum for "large-scale and controlled content release" to users.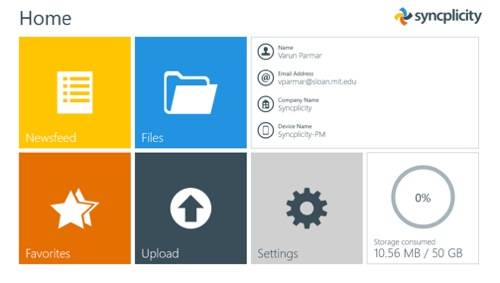 Syncplicity EE screen shot.
EMC is pitching Syncplicity as a "friendly" consumer-class product combined with corporate IT security measures and hoping this will lure in heads of procurement.
The newest edition augments the existing Personal and Business Edition packages. Like them it can use on-premise Atmos or Isilon storage, both of which are scale-out in nature and can support massive content stores.
When an on-premise back-end is used there is no intervening cloud through which content moves upon end-user access, so the risk that represents is removed from the equation.
The product supports single sign-on with Active Directory or any SAML-based authorisation service, and also more secure 2-factor authentication. It can vary the level of authorisation needed based upon the user's location or IP address. In countries featuring a greater risk of intellectual property theft or loss, 2-factor authentication can be used with simpler Active Directory authorisation being used elsewhere. ®
Sponsored: RAID: End of an era?