Samsung: We're doing smart watches too
Patent lawyers uncork the champagne world-wide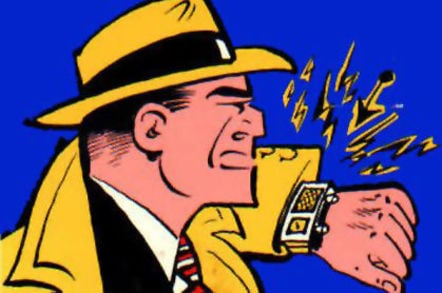 It's Cupertino's turn to capture a flag planted by Samsung: while Apple has been content to allow leaks to fuel rumours about its "smart watch" plans, its Korean nemesis/rival/copycat has gone public with its project.
In a discussion that will probably warm the hearts of patent lawyers worldwide, Samsung's Lee Young Hee, executive VP of the outfit's mobile business, has told Bloomberg the company has been "preparing the watch product for so long … We are preparing products for the future, and the watch is definitely one of them."
The Apple rumour-mill has it that 100 product designers are working on Cupertino's fruit-on-the-wrist plans, and analysts are already polishing their hype-machines to predict how much of the $US60 billion watch market worldwide could be garnered by Apple replacing Rolex as the wrist-warmer of choice.
Even if Citigroup's predictions for smart watches were true, it's hardly going to be a turnaround for the mobile market. Bloomberg notes that the total handset market – $358 billion – is "nearing saturation". A "$US6 billion opportunity" would represent merely 1.68 percent growth, which would be hard to distinguish from nearly no growth at all.
That, however, is unlikely to deter starry-eyed Dick Tracey fans from imagining what it will be like to have a hot battery strapped to the wrist. ®