Storage startups sensible silo sources, says scrutiniser
Gartner says flash startups have a place, if they get the software right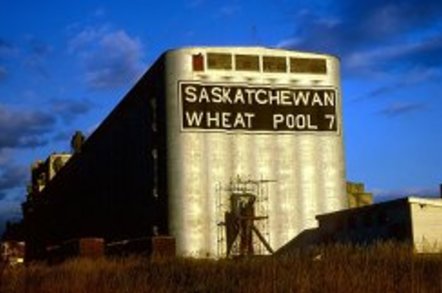 Orthodoxy declares complexity the enemy of an easy-to-manage and effective data centre.
But Gartner's research vice president Roger Cox thinks there's now a reason to use diverse storage systems from diverse vendors, even startups.
Cox's thinking is that different applications need different storage appliances. Big Data, he said through teeth gritted by the need to utter what he feels is a horribly overused term, can't be done on ordinary storage hardware but needs scale-out kit.
The key to sensible silos is to make sure they support an application, Cox said, rather than acquiring kit because its technology is more impressive than a rival's and pressing it into service alongside other mainstream storage devices.
As an example of this ethos, Cox said it is time to "invite emerging storage vendors to bid for your business," especially if you need desktop virtualisation. The new breed of all-flash and hybrid flash vendors are ideally placed to do VDI, he said, and are worthy of your attention if you need that specialisation.
By doing so, he also believes you'll be giving the whole storage industry the kick it needs to innovate – either through their own efforts or by acquiring the new breed – and thereby give the industry a jolt as happened with the wave of acquisitions that saw the likes of XiV, Data Domain, Compellent and 3Par hoovered up by larger concerns.
Cox's remarks, delivered at Gartner's IT Infrastructure Operations and Data Centre Summit in Sydney today, aren't heretical inasmuch as they reflect reality: EMC's been telling the market it has horses for courses for years and NetApp just admitted that approach is not an entirely stupid idea.
But hearing a senior analyst say silos are sensible is still a little odd, given the homogeneity+simplicity=agility equation that's been trotted out for years as as the equation that delivers successful IT.
But Cox did have a twist, recommending that the new tier of flash startups should be considered as much for the software as for their hardware. And the key qualities of that software, he said, are management and integration tools.
Management software is a must-have from flash startups, as only fine control of flash allows users to realise the value of the speed it provides. Integration is also highly desirable, as while silos will by their nature be isolated from the rest of IT, their purpose is ultimately to provide data to other systems. The only way to assess integration abilities, he added, is to get hands on.
What are you waiting for, Reg readers?