SwiftStack sucks up $6.1m, leaps through curtains with 'Amazon S3-in-a-box'
Comes out of stealth with OpenStack-based object storage system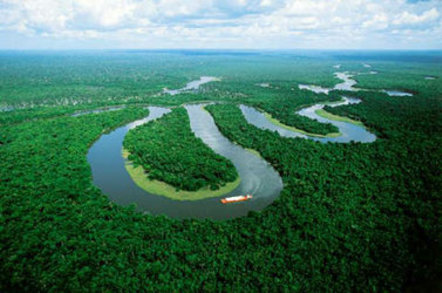 Software-defined storage upstart Swiftstack has been given a fresh cash injection of $6.1m and has spoken out on its software-as-a-service offering, Swift. Software defined storage (SDN) is akin to the fabless semiconductor firm concept, except that in this case the firms provide software instead of chip designs. With software defined storage, you buy storage controller software to run in a server as an app, or as an app in a virtual machine, and give it some commodity disk drive or flash capacity. The storage software then presents it as block, file, or some other flavour of unified storage. Crucially, the control rests with the software rather than the underlying storage hardware.
The basic idea is that you get the storage hardware much more cheaply than you would if you buy a mainstream branded storage array. Nexenta is successful example of a supplier of such storage, basing its offering on ZFS. HP has its P4000 or StoreVirtual VSA and there are other examples. SwiftStack wants to do the same thing for object storage: provide a software object storage stack which users populate with their own disk capacity.
It started life in 2011 with $1.5m seed funding and began developing a decoupled storage controller that is powered by the OpenStack Swift object storage system and provides a scale-out storage design - think petabytes - with a single flat namespace. SwiftStack says app developers and ops teams can use the power of the public cloud inside their own data centre with its software. Its software platform "decouples the management from the underlying storage infrastructure, enabling customers to build pools of storage on commodity hardware."
Now it has just chugged down a $6.1m slug of A-round venture capital funding which it will use it to grow its sales team, expand operations and develop its software. The round was led by Mayfield Fund with additional participation from Storm Ventures and UMC Capital, all good names in VC-land.
What floated their collective boat was that early customers tested large-scale SwiftStack deployments and liked it a lot, with its ability, we're told, to build pools of storage on commodity hardware for massive amounts of data.
Navin Chaddha, a managing director at the Mayfield Fund, said SwiftStack is "kind of like Amazon S3-in-a-box." You can read more about the genesis of this S3-in-a-box company in its blog and download its software here. ®
Sponsored: Minds Mastering Machines - Call for papers now open