Nelson Mandela's island prison hell to become game
Win and you become the boss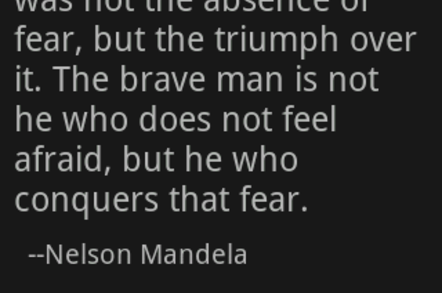 Computer game violence continues to raise hackles around the world, having been fingered as a cause of gun violence in the USA and suggested as an underminer of civility just about everywhere else.
What to make, therefore, of an imminent game that will simulate nearly two decades of imprisonment and mind-numbing labour on a hellish prison island?
The folks behind this imminent game believe it will have historical and educational value, because the software will offer players the chance to understand Nelson Mandela's long ordeal on Robben Island, where he spent 18 of 27 years as a political prisoner.
Mandela developed a philosophy of forgiveness when on the island and, after release, became South Africa's first President elected by all South Africans of all races.
The game offering insights into his life may therefore sound banal, but needs to be understood in its context, namely a project called Mandela 27 that aims to help children understand Mandela's life.
The EU-funded project will see Coventry University's Serious Games Institute do some of the work on the game, which will offer an interactive map of Robben Island, the site of the prison where Mandela was held. As visitors to the exhibition leave a replica of Mandela's cell, they will "... go outside to the prison yard [and] play the serious game – a dark graphic novel about his time at Robben Island." The game will simulate activities like breaking rocks.
The Mandela 27 project will tour the UK, South Africa, Sweden and Belgium from 2014. Once the physical component of the project concludes, the online content will remain online for three years. ®
Sponsored: Minds Mastering Machines - Call for papers now open