Trip the fight fantastic
Tomb Raider, Aliens Colonial Marines, Crysis 3, Metal Gear Rising: Revengeance and more…
Stick it up your Janus
In the midst of a game where we're meant to believe the protagonist has agonised over the death of the first human she's ever killed, it's something of a stretch to then have her suddenly forget all about that and happily smash in the skulls of every person she comes across in a blood frenzy.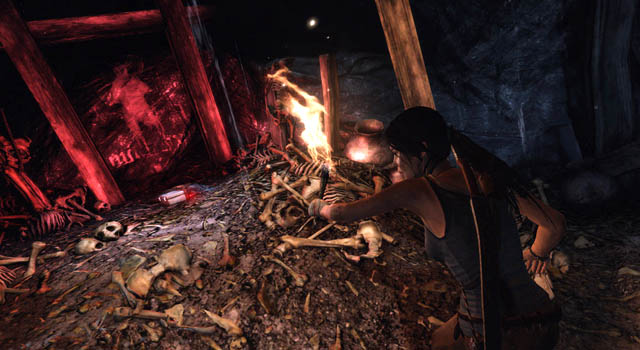 Unlawful charnel knowledge
The schizophrenic Lara then switches back to worrying about her sense of self-preservation, despite the fact she's clearly got the killing power of the Terminator. It presumably stems from a disharmonious blending of gameplay and script, the gameplay director only being brave enough to keep the action realistic for so long before gifting Lara the equivalent of superpowers.
I'm positive that most won't see a problem. Games are games after all and we expect to suspend a certain amount of disbelief while playing. But when story and action are so contrasting it's hard not to wonder why and how the design team failed to spot such a glaring contradiction. Especially when you consider that a stronger focus on non-lethal stealth would have benefitted both the experience and the believability...

Revengeance is a dish best served cold
And so we come to Metal Gear Rising: Revengeance, my pick for best game of the last few weeks. Not only because it's so darn cool - just look at that name - but because it shows how an established series might be reimagined by a different developer and so transplanted into a whole different genre. This is something I'd like to see more of by similarly brave publishing houses.
That the developer in question is Platinum Games should tell you the type of reimagining Revengeance is. The game going down the Bayonetta route as it places the returning Raiden at the heart of a game that swaps Metal Gear Solid's stealth for outrageous action.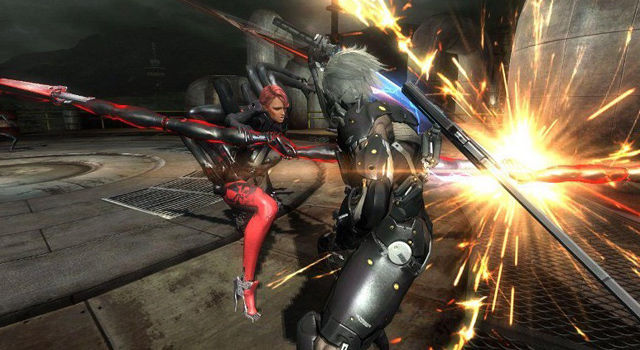 Rule one: never fight in high heels
At its heart is Raiden's sword, the samurai (by now more machine than man) capable of slicing his enemies apart limb-by-limb. Indeed harvesting rival cyborg's cleaved parts forms a large part of the action, hands yielding ID tags and other innards replenishing energy.
Successfully parrying attacks is the key to the game, a good defence opening hostiles up to more powerful attacks, including the chance to take advantage of Raiden's attuned senses to gain the illusion of slowed time where katana blows can be aimed more accurately.
As was the case in Bayonetta, the challenge is to combine moves, with practiced players soon cutting a trail of destruction through enemy lines. And, unlike the contrary Tomb Raider, this game's plot even sees fit to challenge such a thirst for blood. The touch of Metal Gear creator Hideo Kojima is apparent during scenes where Raiden considers the rights and wrongs of bloody vengeance.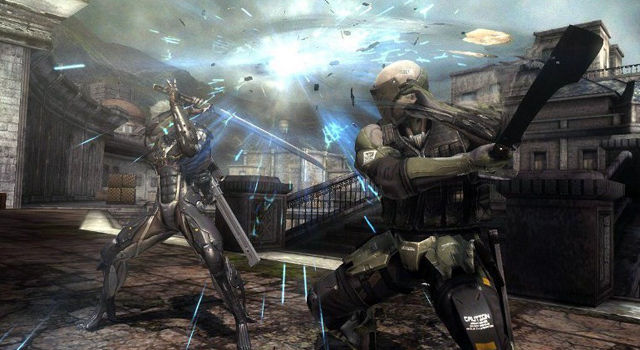 Spark keeper
Revengeance isn't without its issues. Enemies could do with having more model variation, the camera is a tad cumbersome - though I like to think of that as Raiden having a blind spot - and the game, while not as short as some gamers would have you believe, certainly could have used some added scenes.
Repeated play-throughs do prove rewarding, however, with the combat so frenetic that fights rarely conclude in the same way twice. Perseverance will also hone your own technique to quite ridiculous levels too, and for the first time since Bayonetta - with the possible exception of DmC: Devil May Care - you're left with an action game that provides both ingenuity and a genuine challenge.
It's a return to form for Platinum Games following the disappointing Anarchy Reigns - and a warning shot to genre pretenders that Bayonetta 2 is coming to get them.

Sponsored: Minds Mastering Machines - Call for papers now open