Trip the fight fantastic
Tomb Raider, Aliens Colonial Marines, Crysis 3, Metal Gear Rising: Revengeance and more…
Crysis 3 out for an easy Prophet
Welcome back to New York. This time covered in shrubbery and once more featuring a Nanosuit-clad super soldier, though now sporting a bow and arrow – something of a theme this month.
The cynical ones out there - you know who you are - might say that Crysis 3's release confirms Crytek's milking of its existing CryEngine 3 engine for all its worth. That's before CryEngine 4 emerges on next-generation systems with the inevitably of night following day.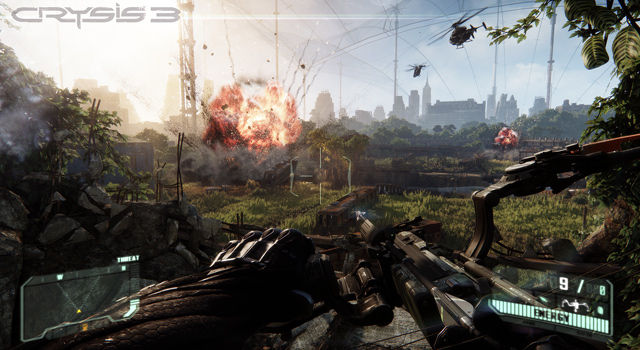 Boom, boom, shake, as they say, the room
If I'm being overly harsh it's because this is a growing issue. The likes of God of War: Ascension, Gears of War: Judgement and quite possibly Assassin's Creed IV: Black Flag all following suit. The major publishing houses each looking to squeeze just one more game out of their existing setups before the licensed technology gets usurped by the next evolution in game design.
Owners of ninja PCs will no doubt scoff and claim that their machines are already next generation, and they might well be right. But does it mean that just because your game looks like the canines gonads you're not also deserving of a new experience?
As I've alluded to already in my PS4 announcement breakdown, there's little to be wholly enthusiastic about when charged with playing through almost identical situations as before. And here you're asked to pay full whack for the privilege too.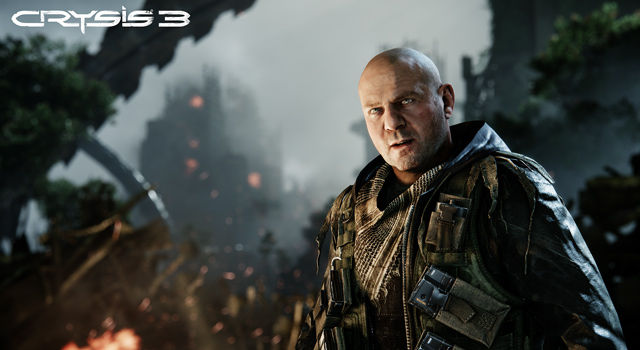 'Hair are your aerials to the cosmos. This is why bald-headed men are so up tight'
For what it's worth Crysis 3 does offer a perfectly adequate contemporary shooter action, with a decent mix of interior and exterior sections. There's also a quite lovely unveiling of the overgrown New York City in which you'll while away the hours.
The returning hero, Prophet, feels like a real force too. His Nanosuit's armour and cloaking modes adding tactical layers to encounters as before. Even if the bow and arrow, a weapon Prophet can fire yet still remain cloaked, feels like the unnecessary addition of a studio clutching at straws.
However, the feeling that nothing has progressed is hard to shake, with the game relying on all the same mechanics of cover, energy recharge and enemy AI as previously. As an add-on to Crysis 2 this might have passed muster. As a full-on sequel, however, there is simply not enough new material to recommend purchase.

Tomb Raider reboot leaves Lara at odds with herself
The Tomb Raider reboot throws a younger Miss Croft onto a mysterious island straight out of Lost - then proceeds to get her all dirty as she wades through mud, blood and God knows what else in a bid to survive.
Crystal Dynamics clearly had one eye on Uncharted during production – Lara's adventure borrowing much of the climbing and platforming approaches that Naughty Dog perfected during the crafting of its masterpiece. Where Tomb Raider ups the ante, however, is in its camera angles: close-ups and tracking cameras infuse a sense of claustrophobia as Lara squeezes through gaps and evades the island's unfriendly locals.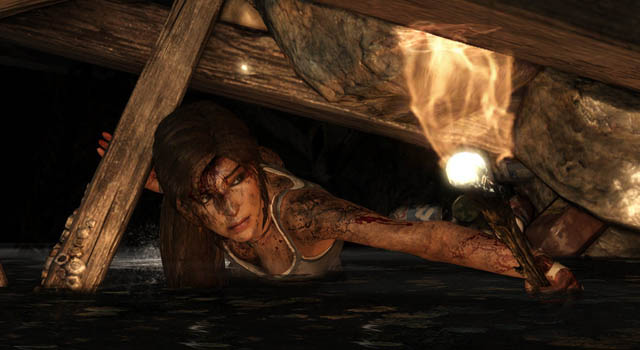 In tight space no one can hear you squeeze
The general flow improves upon Uncharted too. Lara's shifting environment ensures that she's forced to move ever onwards by distinct changes of pace. One minute she's balancing on a bridge, say, before the next sends her plunging down a waterfall – the action ratcheting up from walking speed to full-on sprint in a beat.
So far so good. The problem comes when Lara starts to encounter enemies on a regular basis. As you play she'll soon come into possession of the standard tools for killing: a bow, firearms and even a hand axe for those close encounters. But it's how the combat is implemented that holds her adventure back from greatness.
Sponsored: Minds Mastering Machines - Call for papers now open