Fake fingers fool Brazilian biometrics
Whole new frontier for giving someone the finger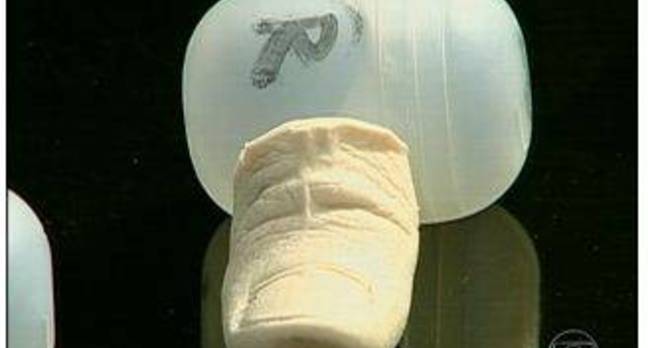 Doctors at Ferraz de Vasconcelos hospital in Sao Paulo, Brazil, have reportedly fabricated fake fingers to fool biometric scanners.
The scam came to light on Globo Television, whose text and video report shows one of the fake digits and a disguised interviewee.
Sadly, your correspondent's Portuguese language skills only extend to ordering cool beverages and giant Francesinha sandwiches. We've therefore turned to Agence France Press' account of the incident, that says hospital staff use the fake fingers to clock on up to 300 phantom staff.
Real-world staffers create fingers with their own prints, somehow also create a phantom worker and someone then clocks on for both. The fingers, pictured below, don't look particularly hard to make given silicone is nicely malleable when liquid. The mark on the cloudy cylindrical case at the finger's base might even be an identifier of some sort, used to make the scam work among multiple scammers.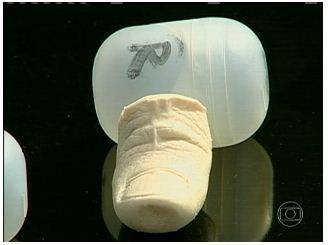 Give your boss this finger and he or she might just give you an extra pay packet
AFP and other sources haven't explored just what fingerprint readers are in use at Ferraz de Vasconcelos, but it's hard to imagine they won't be upgraded shortly or that the facility's DBAs are about to have a busy day trying to sort real from pretend workers. ®
Sponsored: Are DLP and DTP still an issue?