Stats-crunchers toss ebooks into Blighty's 2013 inflation basket
Leave Freeview box and champers balanced on sweeties rack by the till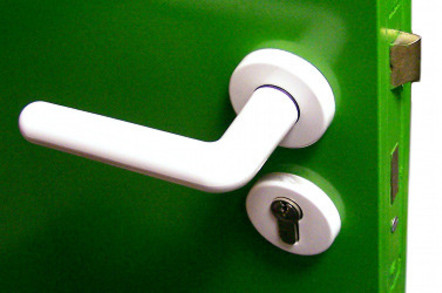 The Office for National Statistics has added ebooks to the basket of goods and services used to calculate Britian's rate of inflation, while Freeview boxes have been tipped out.
The ONS said that ebooks were needed in the shopping basket that represents the Consumer Prices Index (CPI) and Retail Prices Index (RPI) in the UK, as they were a "significant and growing market" in the country.
Freeview boxes got the boot in favour of digital television recorders/receivers more generally - which includes all kinds of set-top boxes, including PVRs, now that the digital switchover has been completed.
Technology is a growing category in the stats-crunchers' calculations, with tablets added last year and newer services like DVD rental internet subscriptions - under "cultural services" - also featuring in the basket.
Luxury food items have also filled spaces in the basket for this year, with hot chocolate, blueberries, continental-style deli meats and prepackaged prechopped vegetables for stir-fry all selling well to the time-poor and deep-pocketed. In alcohol, white rum is on the up, a statistic the ONS links to increasing numbers of young drinkers, while champagne has been taken out of the cart altogether as its sales continue to decline.
The Office updates the shopping list annually to try to accurately portray what folks are spending their money on and thereby calculate how much prices are rising or falling. The notional basket currently contains around 700 items.
The latest results in January showed the CPI was at 2.7 per cent for the fourth consecutive month, while the RPI was 3.3 per cent.
The ONS also said it would be introducing two new measures of inflation next week, the RPIJ (the J is for Jevons Average*) and the CPIH (the H is for "harmonisation"). The first is a statistical adjustment, changing the existing RPI to use a geometric method of averaging price change, which would have made the December figure 2.5 per cent instead of 3.1 per cent. The CPIH, meanwhile, will add owner-occupiers' housing costs to the existing CPI, which using this index would have been 2.5 per cent in December versus the CPI's 2.7 per cent. ®
* William Jevons was a Brit economist who in 1863 proposed using price indices calculated using geometric averages. He wrote some interesting works on index number theory, as well as on production and taxation in British coal-mining trade. Here's a historic diss from the 1875 edition of The Economist, which described him as "hopeful" for believing information on the staple articles of household consumption would be "of any use in practice".
Sponsored: Minds Mastering Machines - Call for papers now open