Intel's Centrino notebook platform is 10 years old
The brand and the technology that made the world mobile
Extending Wi-Fi
Intel put together a hotspot verification programme, allowing certified hotspot owners to put Centrino stickers in their windows, the better to signal Wi-Fi support to roving computer users. As with the laptop branding, Intel's plan was to encourage manufacturers and service providers to promote its products under the guise of signifying wireless compatibility.
Intel would go on to drive up Centrino performance while lowering system power consumption, first with Dothan, a 90nm die-shrink of Banias, released in 2004 and refreshed a year later. The first half of 2006 saw the introduction of the 65nm Yonah, part of Intel's Core family, followed in the latter part of the year by Merom, a Core 2 version. A 45nm release, Penryn, debut in 2008; 2009 saw the arrival of a Core i incarnation, aka Clarksfield.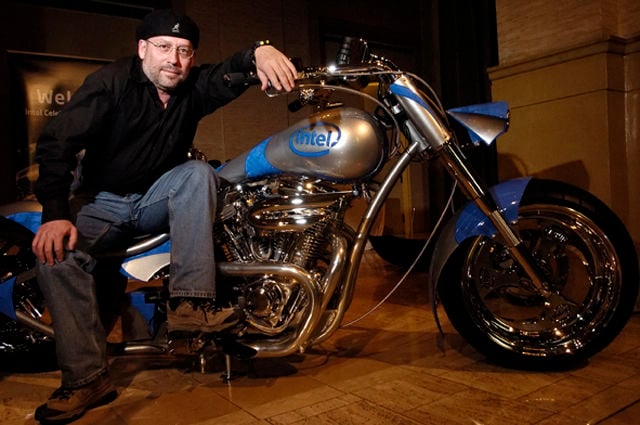 Centrino chief: Intel's Mooly Eden
Since then, Intel has pushed the series into the 32nm era with Arrandale and Sandy Bridge, and 22nm with Ivy Bridge. Of course, by the latter years of the 21st Century's first decade, Centrino processors had ceased to be separate from Intel's mainstream mobile processors. Indeed, the Core/Core 2/Core i lines owe as much to Intel Haifa's work on Banias and its immediate successors as they do to the Pentium 4, probably more.
In fact, the technological developments enshrined in Centrino had, by 2010, become not only so much a part of the chip giant's other notebook and even desktop processors, but also part of any standard laptop, that the brand was no longer required as a flag bearer for a new type of portable machine. By then all laptops were Centrino laptops, all those based on Intel chippery, at any rate. So Intel put the brand into semi-retirement as the name not of a mobile computing platform but as the umbrella brand for its wireless cards.
Centrino's legacy
Centrino chip development was overseen by Mooly Eden, then director and general manager of the Israel Development Center in Haifa, a role he was given in 1999. He worked his way up the technical and management ranks after joining the chip giant in 1982. The success of Centrino propelled Eden to run first Intel's global mobile marketing - anyone who has ever spoken to Eden knows he has the gift to the gab - and then, in 2005, to manage its entire Mobile Platforms Group. Four years later he took charge of Intel's PC group. Today he manages Intel's Israeli operation.
Centrino was undoubtedly a success, not only showing that x86 laptops could be made to run for extended periods of time without restraining performance, but that users really did want mobility not only of computing power but of internet access too. Of course, Wi-Fi hotspot coverage was expanding already and would have continued to do so without Intel's input. The chip company would have certainly devised ever-more power efficient notebook chips without the Centrino initiative, but the by combining components and promoting the brand, Intel undoubtedly gave mobile computing a mighty push forward.
From 23.5 per cent of PC sales in 2002, notebooks' share of the overall personal computer market hit 40 per cent in 2008 and by 2011 had pushed past 55 per cent. This conquest of the PC market would have happened without Centrino, but it would have taken longer.
Of course, nowadays users are increasingly turning to tablets for their mobile computing needs. The platform may not suit everyone, but for many people tablets win over laptops because they're more portable, have a longer battery life and run the applications they want to run.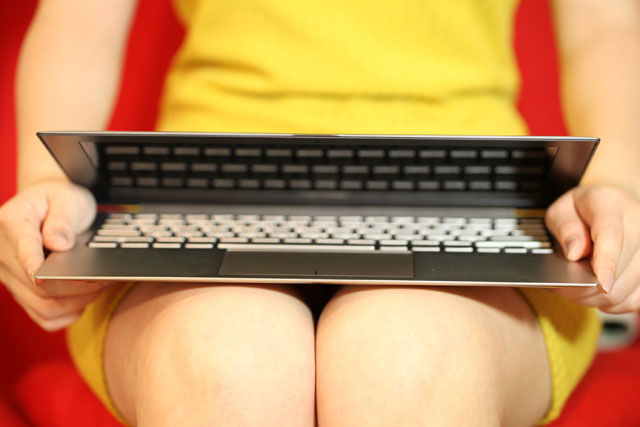 Ultrabook: Centrino's successor
That's one reason why Intel's latest notebook initiative, the Ultrabook, hasn't proved the success that Centrino was in the day. Like Centrino, Ultrabook wraps up technology that would have come to define laptops anyway. Notebook computers were always going to get thinner and to lose optical drives eventually. Neither Ultrabook nor Centrino were revolutionary, but Centrino, by making wireless connectivity a standard and by bundling components as a platform, helped drive demand. That, in turn, increased sales volumes, which lowered prices and drove demand even more. This at a time when more and more consumers were coming to computing for the first time. They naturally gravitated to notebooks - and low-cost Centrinos in particular.
With those folk now turning to tablets, they're not upgrading their notebooks, so Ultrabooks are staying on shelves and remaining expensive. Intel's newest strategy is to pitch Ultrabooks to business, in part by stressing how the skinny form-factor has allowed vendors to build machines that are more tablet like. ®
Sponsored: Minds Mastering Machines - Call for papers now open