Blighty's IT support services to decline in 2013, 2014, 2015....
Break-fix market is broken, says TechMarketView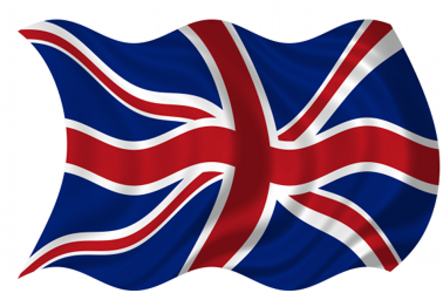 2013 will be a "make or break year" for some IT firms in the declining UK support services space, according to the venerable beancounters at TechMarketView.
In TMV estimates, the UK IT support and maintenance market declined 3.5 per cent in 2012 to £1.76bn, is set to fall 3.5 per cent again this year and by 2.5 per cent in the subsequent two years.
"The market is getting smaller," said research director Kate Hanaghan, "largely due to pricing pressure on commoditised services and improvement in pre-emptive monitoring and reliability of equipment,"
Computacenter, SCC, Phoenix IT Group and until recently, 2e2 - which went pop spectacularly at the end of January - made up the bulk of top players in the market.
Beneath them, resellers including Insight, Kelway, Softcat and Logicalis, spare parts couriers such as Echo and DHL, multi-territory firms like Getronics and a&o and UK-based providers Calyx and Esteem made up the middle ground.
Hanaghan said the remainder of the market is incredibly fragmented, and warned only those "well run firms with a focus on higher end services" will take market share.
"Providers of generic, non-differentiated services break-fix services will suffer acutely in a market that is declining," she said.
A lack of scale and brand awareness, relatively high cost bases and the inability to attract highly skilled engineers/ architects are the major stumbling blocks that could trip up some.
Hanaghan said the demise of 2e2 had not been particularly helpful to service operations locally.
"There is likely to be some impact on the industry's reputation more broadly - in particular on the smaller support services firms."
She added: "Partners and suppliers are more likely to demand reassurances of financial viability and will be deterred from working with firms which do not have a solid financial track record."
With the market contracting, opportunities do exist for the channel's elite, as some corporate customers break up services contracts to reduce risks, said TMV. The analysts added that vendors such as IBM will be seeking out ways to cut cost and complexity by outsourcing field engineering.
"Our view is that 2013 will be a 'make or break' for many suppliers of software and IT services. Market and industry forces will converge - meaning some suppliers will fall by the wayside while others thrive," said Hanaghan.
"For the foreseeable future, the market for shared support services will be especially tough," she added.
Mark Starkey, UK and Ireland MD at Logicalis, agreed with the finding, saying: "If you are not developing more complex transactions or a cloud infrastructure, margin will continue to be eradicated at the low-end".
He said service providers were running hard to find new business to help offset the price erosion that has taken place over the last few years.
The much used phrase "get big, get niche or get out" was especially applicable to support services at present, said Computacenter CEO Mike Norris.
Sponsored: Minds Mastering Machines - Call for papers now open