Ten serious sci-fi films for the sentient fan
In space, no one can hear you ponder the eternal verities
Gattaca

Gattaca was made in the late 1990s, but its 1960s styling, studied minimalism and deliberately inappropriate design cues - who would send astronauts into space in a business suit? - harks back to the dystopian independent sci-fi cinema of the early 1970s. But, at the time, its subject was bang up to date: where might the then-new genetic manipulation take the human race - and what were the moral implications?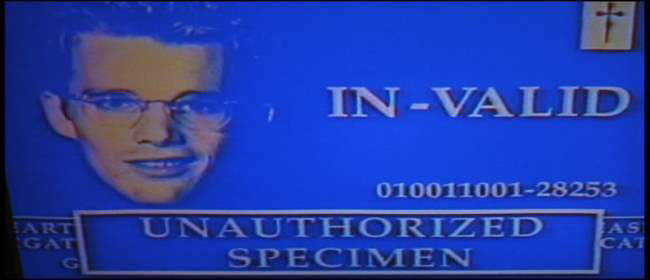 Too dweeby to be a spaceman? The DNA says so
Source: Sony Pictures Home Entertainment
Ethan Hawke's Vincent Freeman can't become the spaceman he's so desperate to become because his genes aren't sufficiently well-tailored. Eugene Morrow's (Geddit?!?!) are, so he provides Freeman with substitute samples to allow his friend to appear to be the Right Stuff. It's no surprise that Freeman, for all his perceived failings, is right for the job. Likewise, Gene, played by Jude Law, may have well-rated DNA but it hasn't stopped him becoming a depressive and attempting suicide.
So it's an escape story, with the tension ramped up as Alan Arkin's gene policeman gets ever closer to exposing Freeman's fraud. Will Freeman ever get free, and leave behind girlfriend Irene Cassini to take part in a mission to Saturn? Yes, the symbolism is a little overdone, but this is as smart as late 20th Century sci-fi gets.
Director Andrew Niccol
Writer Andrew Niccol
Release 1997
Notes Also available (just about) in a "special edition" with an extra scene featuring "genetically deficient" famous figures, including Einstein and Lincoln.
Solaris

Whether it's the George Clooney-starring, Steven Soderbergh-directed 2002 remake or the Andrei Tarkovsy 1972 original - both derived from Stanislaw Lem's 1961 novel - Solaris explores how we cope with the death of someone close to us. Both movies send astronaut Chris Kelvin off to a ship orbiting the titular planet, which turns out to be a living organism that's so alien its attempts to study the humans and to communicate inflict psychological trauma on the ship's crew. Psychologist Kelvin ought to be able to help, but - of course - he brings with him problems of his own, in particular the death of his missus by suicide.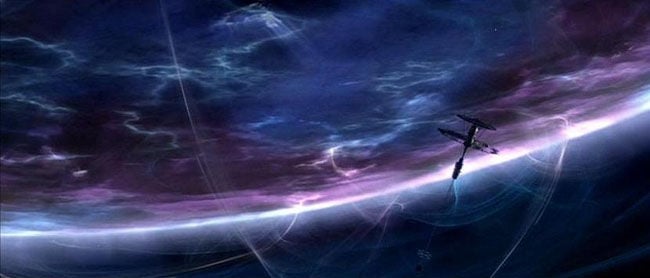 Emotional fireworks
Source: 20th Century Fox Home Entertainment
The planet is, of course, benign and really only trying to help, but in reincarnating Kelvin's lost wife it succeeds only in tipping him further over the edge. Lem was interested in the barriers impeding communication between very different lifeforms, but the movies have extra resonance from their interest in grief and loss. Is it better to let someone go, or try to keep them alive in our thoughts? It's a question a movie can only ask, not answer. Not a flick, then, for folk seeking certainties.
Director Steven Soderbergh
Writer Steven Soderbergh
Release 2002
Notes We favour the 2002 which, though slightly more sentimental than its intellectually stimulating but hard-going Russian predecessor, comes in at half the length: an hour-and-a-half compared to more than three hours.
Sponsored: Minds Mastering Machines - Call for papers now open