TalkTalk Biz cosies up to channel
We use direct sales to keep 'em honest, says MD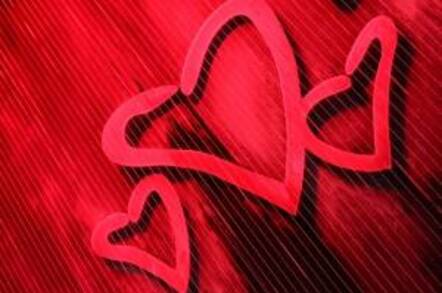 The man at the top of Talk Talk Business (TTB) says it uses the direct sales force to keep channel partners on their toes.
This is a novel strategy for a company that wants to do more business with resellers and integrators, and to spread the word it is the third fourth largest ISP in the UK.
Charles Bligh rocked up at TTB 15 months ago to head the operation, which turned over £425m in 2012 - £315m in corporate and £110m in basic biz phone and broadband.
One half of TTB's turnover is transacted by 750 channel partners that include Daisy Group, Azzurri, Logicalis and Fujitsu, while the other half goes through its 70 direct sales bods.
Unlike other vendors that sell direct to customers in the enterprise space, TTB the targets the SME-SoHo sectors with its own sales force and via the channel.
"We've always had the direct business. Frankly we think competition [for channel partners] is important and some customers want to come to the network operator."
But the MD added that the firm is plotting "substantial growth, and we see a lot of that coming from the channel. We want to get on the front foot. We have substantial investment in the network that we want to open up to partners, we want to on board more".
TTB claims to have 2,600 Ethernet exchanges for broadband DSL covering 95 per cent of the UK. It also reckons it is the "only alternative" to BT for Fibre to the Cabinet (FTTC).
Bligh talked up its portfolio ranging from DSL, through to IPVPN Networks Ethernet, but also pointed to work it need to undertake on channel engagement.
"We had eight billing systems across partners and direct, we will go to two - wholesale and retail - by the end of this year," he said.
It is also moving to one system for assurance and provisioning, "so if a partner has a problem we can see the whole sphere of assets and problems and what we are doing".
"We are driving massive simplicity to take down services costs, and giving a deeper understanding of what is happening with connectivity," he said.
Former Juniper SI head for EMEA Alex Tempest joined TTB as director of partners in January, and as revealed by The Channel, Duncan Gooding left Computacenter to become director of the accounts, carrier and SI business.
Minding his Ps&Qs, Vim Vithaldes, CEO at Azzurri noted better engagement between TTB and the channel in terms of "responsiveness".
"Since Charles came on board I sense a distinct improvement in terms of dealing with Talk Talk," he told The Channel.
Managed services partner Logicalis has started to work with TTB in the recent past, rolling out of "queue busting" system at a High Street mobile phone retailer, involving iPads that staff use to work out contracts with customers rather than having them do it at the tills.
Mark Starkey, UK and Ireland MD at the Slough-based integrator, told us the pair were "starting to do some good business, they (TTB) have a huge amount of network coverage". ®
Sponsored: Minds Mastering Machines - Call for papers now open