Honk if the car in front is connected
The networked car is coming sooner than you think
Mis-use fears
Some pundits though have raised the issue of privacy, and whether drivers will be able to remain anonymous. Others fear the use of the technology for commercial uses. Some readers of the motoring enthusiasts' website Pistonheads, for instance, recently raised the issue of whether busineses will be able to zap direct marketing information at passing cars.
"How long before that data gets sold on to someone else and before you know it you're getting spam emails for restaurants that you drove by a few weeks prior?" asked one forum member.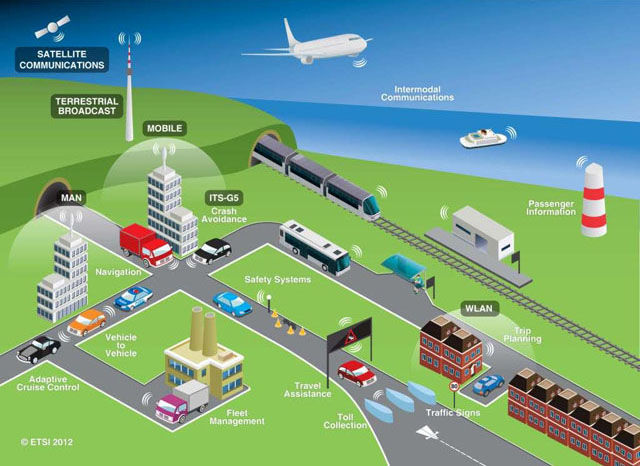 The wireless highway is coming
Source: ETSI
Some were concerned about obsolescence: "Cars built on extensive technology will simply become out dated and incompatible too and much quicker than older simpler cars."
Distraction was a worry too, as one Pistonheader commented: "If it's optional, I don't think I'll like sharing the road with [ITS users]. People seem to be whittling their concentration spans down to zero and it seems it's an increasing possibility that 'learning skills' is passé thanks to computers doing everything for you."
Not every driver is against the technology, however. One poster expressed a more nuanced view: "I for one am quite happy being 'unconnected', though I do find myself checking Facebook and the like on my phone quite often, I often switch it off just to get away from it. I think having the option for internet-based connectivity in cars is a good one, as long as it's not forced down throats and it can be used only when needed or wanted."
Honk if your car's connected
Ford is convinced, however, that such systems will be a sales attraction for its vehicles, according to Jack Bergquist, from IHS, a research company. He told the BBC: "Ford has categorically stated that this is selling more cars for them."
We love technology and we love our cars - and with applications that will be able to tell you about the nearest, cheapest petrol station, help you find a parking space, or even just tell you when the traffic light up ahead is due to change, it seems likely that connected cars will prove to be a sales hit. Certainly, telcos are hoping to use their shiny new LTE networks as conduits to deliver data to cars. Expect to see wireless services, including breakdown rescue; service alerts such as MoT, maintenance and product recalls; rear-seat video and remote diagnostics all being waved at punters either by car makers, by car sellers and by service providers like the AA and RAC.
And according to ABI Research, you can expect to see connectedness being used in many new ways, including driver behaviour monitoring to improve driving skills and reduce the risk of accidents; insurance telematics as an incentive for safer driving; and prognostics and preventive maintenance to avoid breakdowns and reduce repair costs.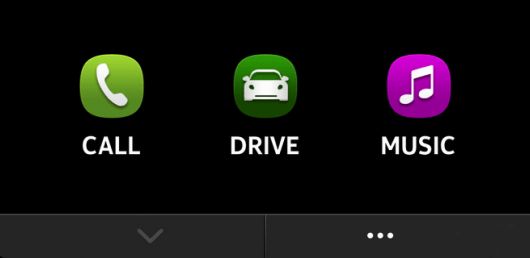 Are our cars destined to become smartphones on wheels?
Other potential uses include road charging, car sharing schemes, road condition alerts, and pay-as-you-go insurance. And although nothing has officially been announced, it wouldn't be surprising to find connectivity being used for law enforcement at some point down the road, your own motor grassing you up for going too fast.
The real question is whether those of us who enjoy driving will still feel able to call it driving - or will it be more like being in semi-charge of a smartphone on wheels? And when the fully automated car finally arrives, will they build roads for the rest of us to just go and have some fun? No, I don't think so either. ®
Sponsored: Minds Mastering Machines - Call for papers now open