What's the point of owning an SMB if you can't travel?
Resellers: mobility, ease-of-use counts for small biz contracts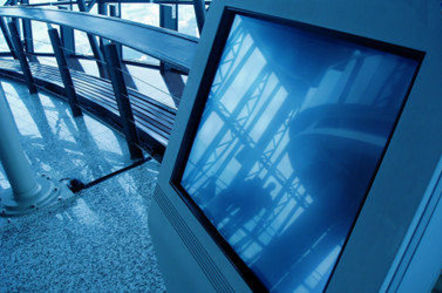 It was obvious that the guy in the airport queue behind me was attempting to describe the whereabouts of a document, without much success. The directions being given were not being understood and after several minutes of "click this folder, then that folder" shenanigans, the gentleman gave up and tried a different tack. "Don't worry, I'll find it, edit it and send it to you," he told his frustrated caller.
It's a scenario we all take for granted – being able to email and access information wherever we are, whenever we want to, in order to make our lives easier. And, for many large corporations with substantial field-sales people, this is the norm. Even in our personal lives, sharing information and emailing on the go is now becoming almost old-school, as social media, instant messaging methods and video calls become the conversational tools of choice.
But for many small businesses, this scenario just isn't a reality – access to secured company emails and information while out of the office or away from their PC is a luxury item on the list of investments. Installing expensive servers, complex device integration, and software and security concerns have restricted the ability (and desire) of many small businesses to work on the go. But, finally, this is changing.
According to Microsoft's latest research, which polled 500 UK companies (with between 10 and 250 PCs), 47 per cent of SMEs are making mobile working a priority for the coming 12 months, putting it on top of the technology list for this year.
It turns out the gentleman in the airline queue was the owner of a small B&B who had recently adopted email and remote working capabilities, such as the ability to access documents and edit them, on his phone. This was something he previously didn't think would be possible, financially or physically, for his business, he told me.
But the advent of cloud services, simpler device setup and the fact that he can pay for a full managed service for his technology in the same way that he pays his electricity or gas, has led to this transformation of his business practices. Now a full advocate of working anywhere, he receives and can answer emails from potential customers while at the park with his kids, edit business contracts while seeing suppliers, monitor traffic on his website day and night, or find documents and edit them while in the queue to catch a flight.
The customer wants what the bigger businesses have...
This is something the channel has been well aware of for years. It's hard to imagine a channel sales team or executive who doesn't have email anywhere, access to documents while at a customer site or have the ability to connect with colleagues using messaging technology regardless of location.
This is why the channel is in prime position to help small business customers adopt a mobile working strategy. VARs and resellers know the benefits (as well as the pitfalls) of adopting the technology. This alternative working style among small businesses is also in turn driving changes within the channel. The burgeoning move from server management, lump-sum fees and complex integration, to deeper device integration, recurring revenue streams and managed services is no mean feat for the channel, but for many is already proving fertile ground.
Being at the forefront of the economic weather system, small businesses, including channel players, are more susceptible than ever to changes in customer behaviour and competitive threats. In this new world customers expect interaction, particularly from consumer facing organisations, in and outside of business hours, quickly and efficiently.
Outstanding customer service is now imperative, where one unanswered email or query can lead to bad reviews online or negative word of mouth via Twitter, or worse, it could mean customers go to competitors instead. But rather than let this always-on, customer-driven culture dominate or restrict their ability to do business on the move or eat into their private lives, small businesses are realising that mobile working is an opportunity to enhance their company reputation, entice more customers and reshape the way they conduct their businesses to suit their lives.
And this is really the crux of the issue: by using technology, small companies can become what, in many cases, they hoped to be in the first place: lifestyle businesses that give them the desired outcome of a real work/life balance.
VARs' ability to manage any device, regardless of operating system; secure the technology to satisfy a paranoid SME executive's mind; and then bill the customer for a monthly expenditure is now the top service the small business community requires. ®
Sponsored: Minds Mastering Machines - Call for papers now open