Ms. Pacman

The original icon of videogame culture received this female-oriented enhancement via American developer Midway. Featuring less-predictable ghost behaviours and more variable mazes, the title was widely considered to be a slightly better crack than the original. It featured different intermission scenes too, playing out the romance between Pac-man and his missus. Still, how the old 'happy-eater' roadside restaurant logo got mixed up in all this still baffles me. Anyone?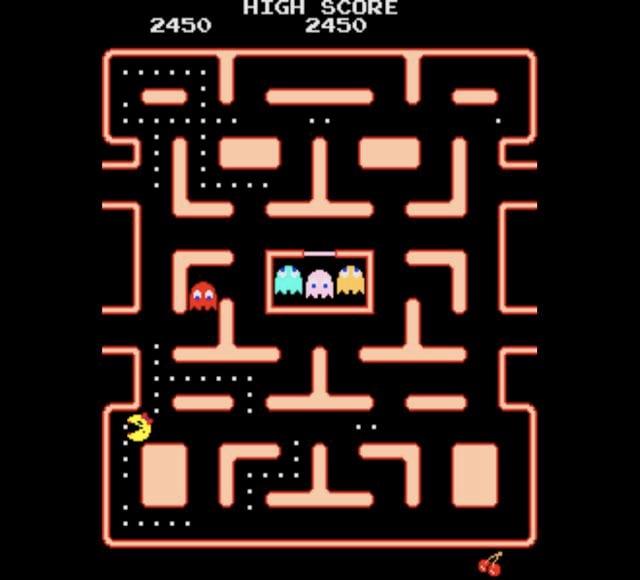 Release 1982
Publisher Midway
Q*Bert

This bizarre alien platform puzzler looked like a drug-addled dream, and when its developers decided to position the joystick 45 degrees off-centre, eyebrows must have been raised. Yet its addictive hop-around game board is a superb invention, alongside many amusing touches like badly synthesised speech and the swear-bubbles of death – all the more impressive considering its early release date.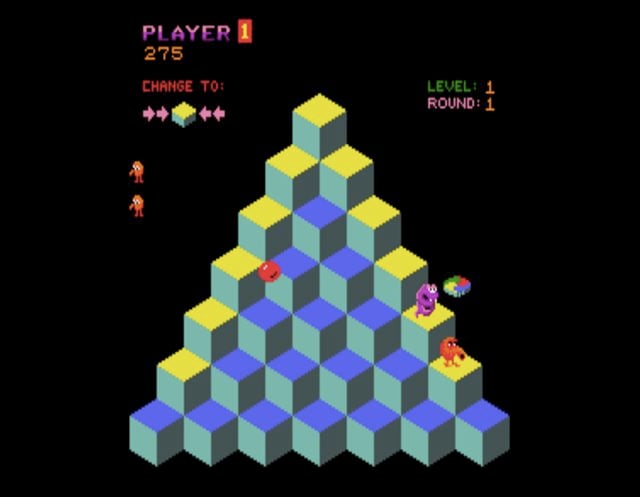 Release 1982
Publisher Gottlieb
Spy Hunter

The fact that Warner Brothers are still scrabbling around trying to make a film version of this 1980s videogame proves its latent worth. It hooked into Knight Rider fantasies of the time – with its on-the-road weapons truck – and the arcade cabinet's steering wheel and accelerator pedal set-up lent added realism to the experience. Drive through a boat shed and emerge in a speedboat? Cool as you like.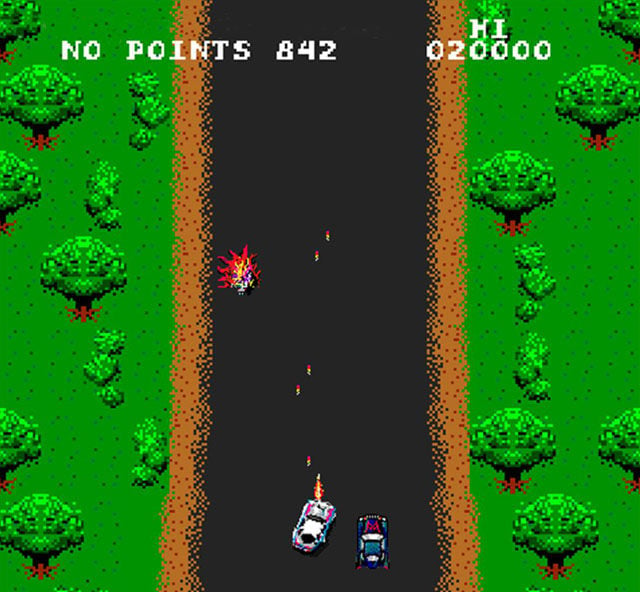 Release 1983
Publisher Midway
COMMENTS
This is an outrage
No Afterburner on the list? For shame, sir!
Bestest Game Evar!
I suspect the 'best' coin-ops were the popular ones when you were 12-16 years old, however old you are.
(unless you're under 20, in which case you can just f*ck off back to your console)
Space invaders, yes, of course
But where was Galaxians? Space invaders that attacked you from behind - spent far too much money on that one.
And Gorf: "SOME GALACTIC COMMANDER *YOU* MAKE"
Showing my age, I know. I got bored with video games after then, never got into PC/console gaming at all.
Optional
And where's Galaxian?
Others
The definitive list will never be agreed on, but here are my faves from the era:
Bubble Bobble (I mean, come on! 100 levels, hidden portals, easter eggs galore)
Wonder Boy (I can still hum the music)
Shinobi
1943