Donkey Kong

When Mario – or 'Jumpman' as he was first known – took his first tentative steps up those iron girders, jumping barrels and climbing ladders, little did anyone know that he'd be leaping around for the next 30 years. This title, ace developer Shigeru Miyamoto's first, virtually laid out the blueprints for platform gaming.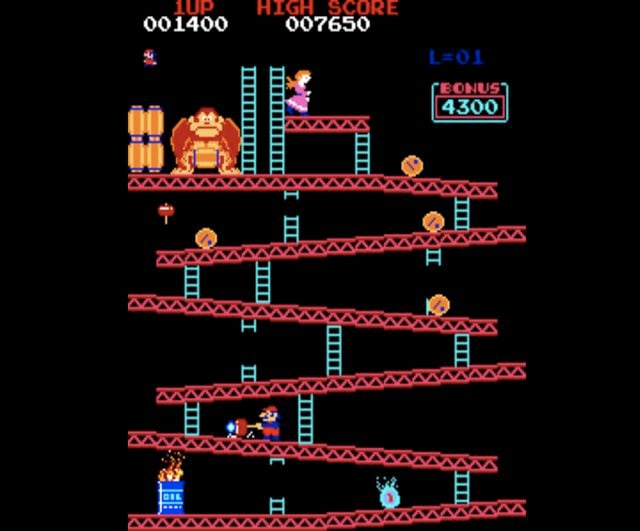 Release 1981
Publisher Nintendo
Frogger

A bizarre concept, yet devilishly addictive and notable for its outlandish lack of player-instigated violence. All you had to to was guide frogs over road and river, avoiding vehicles and crocodiles on the way.Frogger suggested that videogames could appeal to a wider demographic and this universal appeal saw conversions appear on virtually every home format over the next few years. Simple puzzling fun, Frogger was everything a game need be.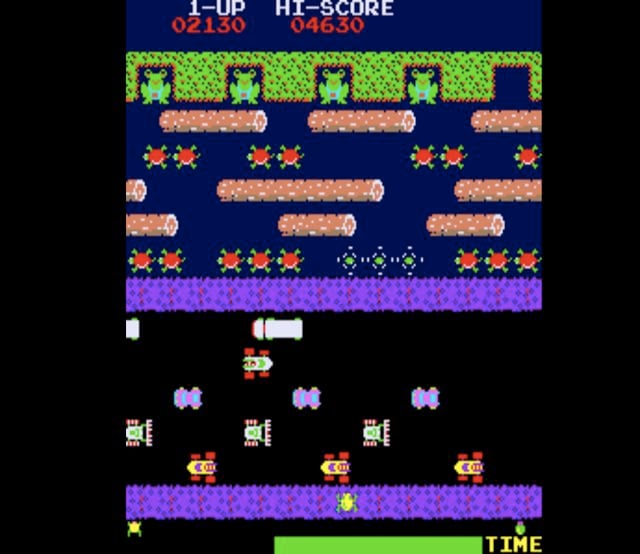 Release 1981
Publisher Konami
Dig Dug

It may have spawned a slew of imitators, both on home machines and in the arcade, but Dig Dug had such well-crafted levels and gameplay it was hard not to return with another ten pence piece. Enemies were despatched by inflating them to bursting point, or sneakily clearing earth so that rocks fell down and crushed them. Torture with a joyful cartoon twist!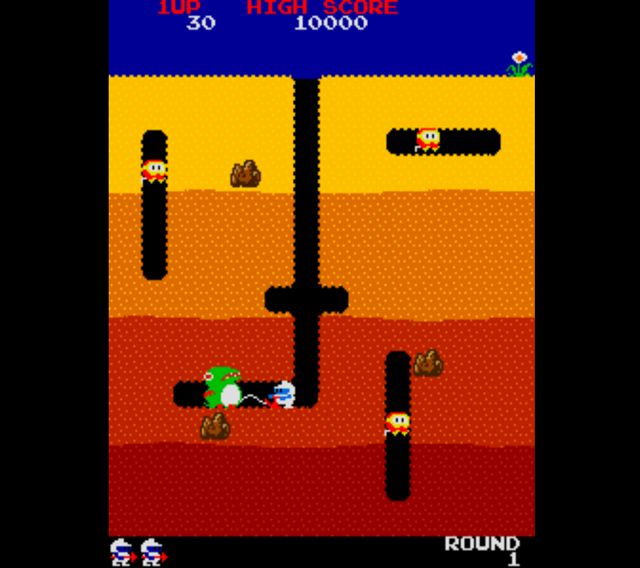 Release 1982
Publisher Namco
COMMENTS
This is an outrage
No Afterburner on the list? For shame, sir!
Bestest Game Evar!
I suspect the 'best' coin-ops were the popular ones when you were 12-16 years old, however old you are.
(unless you're under 20, in which case you can just f*ck off back to your console)
Space invaders, yes, of course
But where was Galaxians? Space invaders that attacked you from behind - spent far too much money on that one.
And Gorf: "SOME GALACTIC COMMANDER *YOU* MAKE"
Showing my age, I know. I got bored with video games after then, never got into PC/console gaming at all.
Optional
And where's Galaxian?
Others
The definitive list will never be agreed on, but here are my faves from the era:
Bubble Bobble (I mean, come on! 100 levels, hidden portals, easter eggs galore)
Wonder Boy (I can still hum the music)
Shinobi
1943