Dell slaps back at HP after Meg's 'uncertainty' diss: You're flip-floppers
IT firms swap insults in effort to woo partners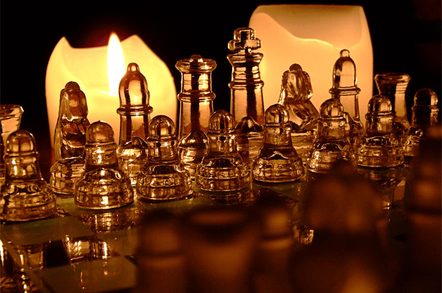 Dell's global channel boss has accused HP of flip-flopping on its direct sales strategy, claiming its archrival has failed to create a stable platform where partners can feel secure investing their resources.
The war of words erupted after HP CEO Meg Whitman recently told resellers at its Global Partner Conference (GPC) that Dell going private again will drive up uncertainty among customers.
Greg Davis, veep and GM of global commercial channels, pointed out Dell now has five years of formally working with the channel tucked under its belt.
"Every year for five years we've delivered what we said we'd deliver - invested and grown our programmes, we've not pulled back from anything," Davis told The Channel.
And should shareholders get paid and Michael Dell retake ownership, Davis said he wanted to "reassure" partners that the strategy will not change.
"If you look at all the different messages HP has said in the last four years, and compare them - what are all the different messages? There is a new message this year," he said.
At HP's recent GPC, Whitman received rapturous applause from the reseller, integrator and distributor collective after saying she will not tolerate its direct sales teams pinching business from channel partners. She also used the platform as an opportunity to scare channel partners off a private Dell.
Ironically, Dell largely built its business by cutting out the channel, though it did have about 300 accredited UK resellers in 1996 that it canned overnight as direct selling became a religion internally.
Davis said that channel partners want to place their bets on vendors that do not shift strategy regularly.
"Our biggest competitor has been back and forth on that," he said. "My message to the partners in very consistent, very much what they heard last year."
Heavyweight resellers praised Whitman for sending the right message to HP's sales force, saying: "It's different mood music to Mark Hurd - he would never have said that.
"It has to be good news for the channel. Do I expect her to keep to that 100 per cent of the time? That would be unrealistic but it certainly sets a positive tone," said our source at one firm. ®