MWC 2013: The Chinese are coming - and you ain't seen nothing yet
Who can possibly stop Huawei's new mobile hardware?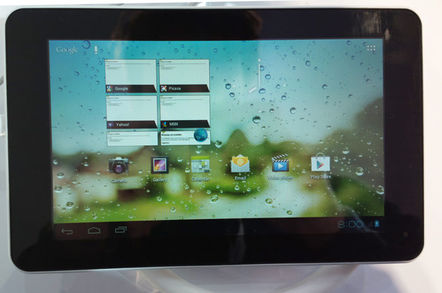 MWC 2013 When the signs at an international trade event are in Chinese first, you know things have changed. This was only true of the photocopied signs posted all around Hall One at this year's Mobile World Congress, home to the giant Huawei hospitality booth - but expect to it spread. The Chinese have barely got started.
"Why are we doing a Windows Phone? Well, we do not want to be tied to any one software," the Huawei man explained to me this week. "But eventually we will make our own software."
In short, telecoms kit maker Huawei is far more strategic and long-term than reactive industry leaders today. Its bosses have the patience and foresight to think really long term.
It's easy to describe Huawei and ZTE as this decade's Samsung and LG - and Samsung was certainly a dominant presence at MWC thanks to its rampant success in the consumer handset market. But the culture is completely different.
To be brutally frank, Samsung's "innovation culture" is mostly about following trends rather than acting as a "first mover", in your humble writer's opinion, while Huawei's is about long-term planning and strategy. It's a chess game to the Chinese. I don't think this cultural contrast, particularly the patience, is really understood in the West, but it feels like the difference between angry teenagers and reflective grown-ups.
Take the Android-powered handsets I saw - pictures and specs are provided below.
A year ago Huawei didn't even have a brand for its smartphones (Ascend was launched a year ago). Now its streamlined "Emotion" user interface is as good as any found on Android handsets, with nice transitions - nothing too gimmicky - and clumping together of functions. The industrial hardware design isn't anything special - it's fairly generic - but it's light and feels right. Google is nowhere in sight. Don't believe me? Have a look.
Huawei's success also makes much of the Western management dialogue about "open innovation" look completely ridiculous and self-indulgent. It has simply taken advantage of Google's massive intellectual property giveaway in Android - and said, "Thanks very much. Now we can compete with your premium brand, Apple."
That's today. But Huawei will strongly protect its own in order to compete. And it's doing a lot. Huawei has been planning 4G for a very long time and had the fastest LTE phone on show at Barcelona: the 150Mbit/s P2. If we insist on giving away intellectual property then the value built on top of it will go to more innovative companies that plan better, and produce goods that are every bit as good as the global brands but at a keener price.
As I looked around me at MWC, Android was everywhere. But even Sony could not differentiate its me-too Android tablet from anyone else. It's really there for Huawei's taking.
Here's what the company had to offer.
The Ascend P2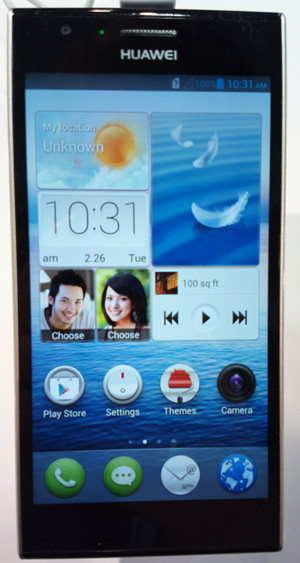 The Ascend P2's home screen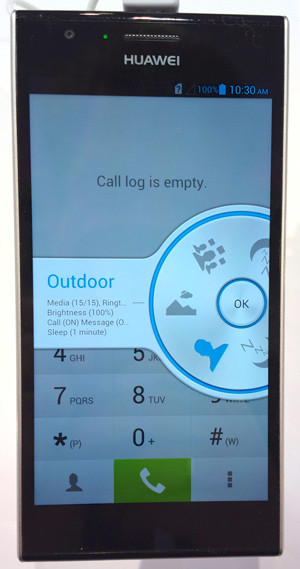 The Ascend P2's profiles
Specs: Fast LTE is the eye-catcher, here. The P2 uses Huawei's own K3V2 (1.5Ghz) quad-core silicon; category-4 LTE at 150Mbps; 4.7-inch 1280x720 display; NFC; 136mm x 67mm x 8.4mm; 122g; 13MP and 1.3MP cameras; 2420 mAh battery.
The W1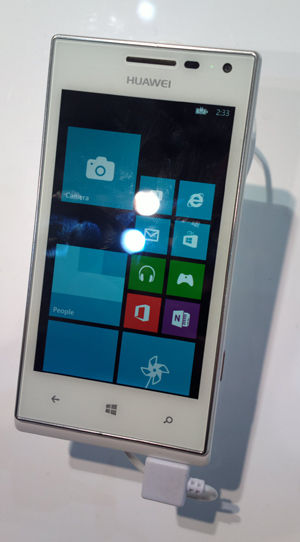 Ascend W1
Specs: No surprises, here. Comes in WCDMA (HSPA+) or TD-SCDMA versions; 4-inch screen; 5MP and 1MP cameras; 1950mAh battery; 124.5mm x 64.5mm x 10.15mm; 120g.
The Media Light 7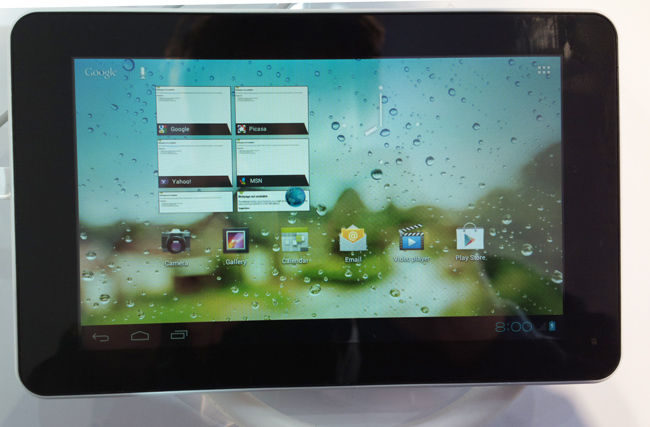 Media Light 7
Specs: A fairly generic budget 7-inch Android tablet: the Google branding is at least visible here. 1024x600 display; 3G voice. ARM Cortex-A8 1Ghz processor.
The Ascend D2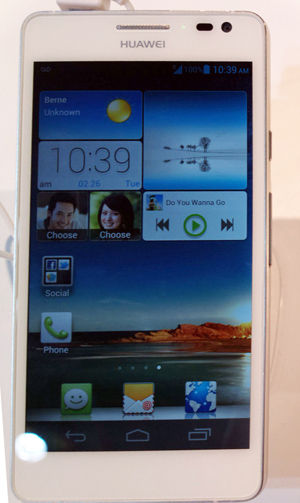 Ascend D2
Specs: The 5-inch (1920x1280 resolution) Ascend D2 also uses Huawei's own silicon, the quad-core K3V2; 3000mAh battery; 140mm x 71mm x 9.4mm; 2GB RAM plus 32GB storage; 13MP and 1.3MP cameras; also comes in LTE, 3G or CDMA200 flavours. ®
Sponsored: Minds Mastering Machines - Call for papers now open