Spies in the sky: The leaps and bounds from balloons to spook sats
A brief history of aerial surveillance around the globe
The Soviet menace....
As the dust settled on WW2, the West turned its attention to the Soviet threat. The US obsession with what exactly was going on behind Iron Curtain prompted it to sink huge resources into three lines of surveillance attack.

The first was an evolution of the balloon platform, which used the US Navy's enormous "Skyhook" meteorological globes (pictured) as a basis for dispatching camera gondolas over the Soviet Union.
In 1956, the resulting "WS-119L" system was ready to fly into enemy airspace, under the codename "Genetrix". The balloon was designed to float at around 16,800m for airborne payload recovery by a converted C-119F cargo aircraft.
For the effort and expense required, the results from Genetrix were modest. Almost 450 balloons were launched, of which around 380 actually reached their target airspace, where 300 were either shot down or came down prematurely due to malfunction.
Simultaneously, work was progressing on the U-2, whose high altitude capability was intended to keep it out of range of Soviet fighters and surface-to-air missiles.
While the WW2 reconnaissance Spitfires and Mosquitos relied largely on speed for safety, the U-2's modest 690km/h cruise speed wasn't though to be an issue at its 70,000 feet operating altitude.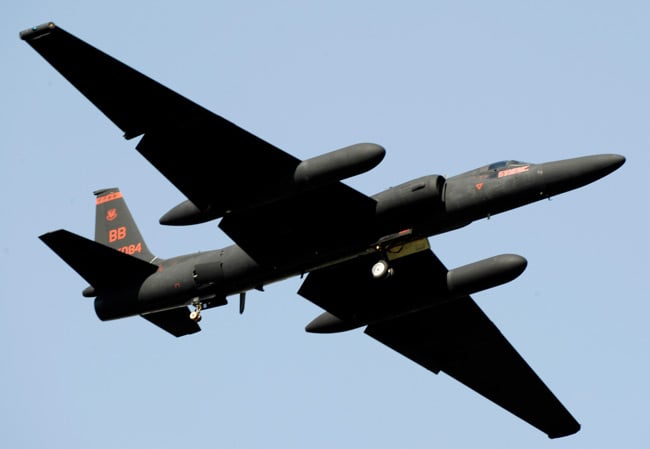 The first U-2 overflight of the Soviet Union was in July 1956. Notable successes during the aircraft's career included the revelation of Baikonur Cosmodrome to US eyes, and identification of Russian missile sites during the Cuban missile crisis in 1962.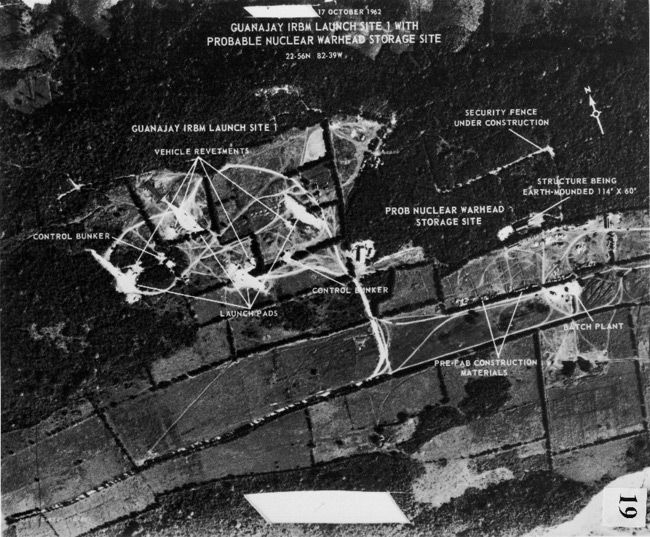 However, the belief that altitude alone meant immunity from enemy intervention proved erroneous, as pilot Gary Powers found out when he was downed over Sverdlovsk in May 1960 by an S-75 Dvina surface-to-air missile.
The capture of Powers and the remains of his aircraft proved a huge embarrassment to the US. In October 1962, Major Rudolf Anderson was killed when his U-2 was downed over Cuba, again by an S-75 Dvina. To address the U-2's shortcomings, work began on the SR-71.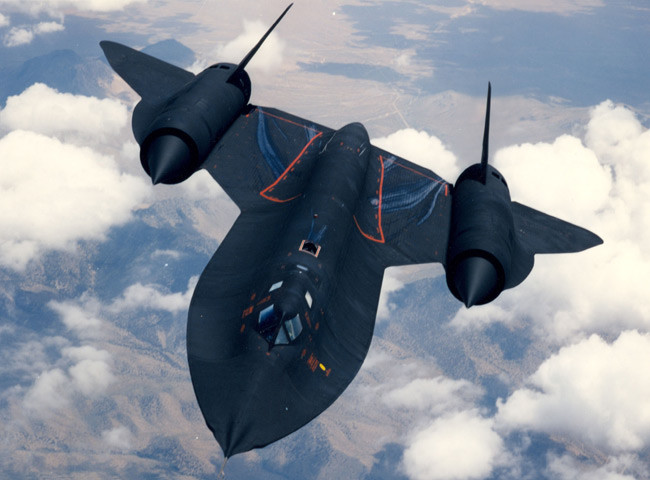 The SR-71's 25,900m ceiling was impressive, but its Mach 3.3 (approx 3,530 km/h) top speed allowed it to simply outrun the opposition, including missiles.
It first flew in December 1964, completing over 3,500 mission sorties (all variants) until its swansong flight in 1999. Of the 32 examples built, 12 were lost to accidents, and none to enemy action.
Like the U-2 over Cuba, the aircraft proved a useful tool in providing evidence of Soviet activity in America's back yard. In 1982, the US released an SR-71 photo of enemy merchant ships in Corinto, Nicaragua, as part of its campaign to demonstrate the USSR's backing of the Sandanista government: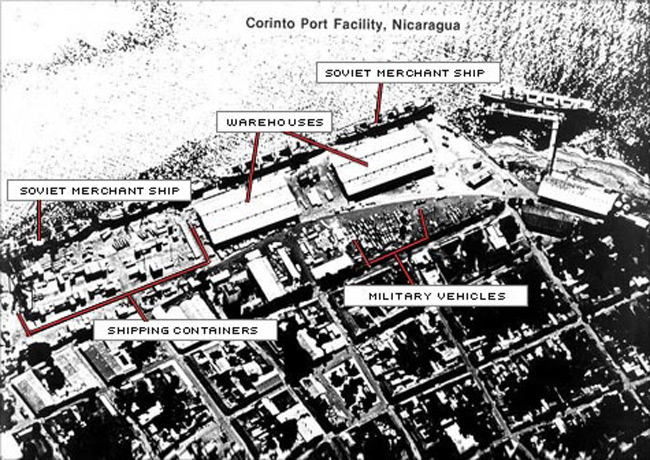 Sponsored: Minds Mastering Machines - Call for papers now open