Nature pulls 'North Korean radioactivity' story
Streisand Effect anyone?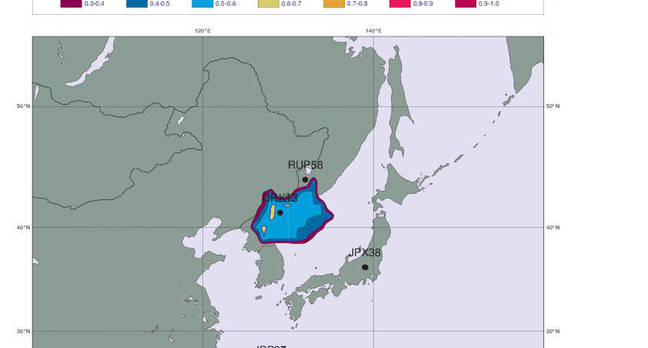 Prestigious science journal Nature has had to scramble to kill a story that it says turned out to be mistaken.
The piece – posted as "news" rather than peer-reviewed science – made the claim that measurements of Xenon-133 provided further evidence, if that was needed, that North Korea had indeed detonated a nuclear device as it had claimed last week.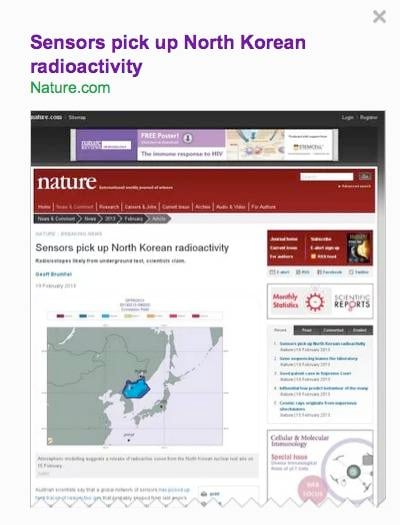 Google's view of the now-spiked Nature story
Nature spiked the story within hours, with the URL now returning a 404 error. Its sole announcement of the retraction was on Twitter:
UPDATE: @ctbto_alerts informs us that the analysis we posted earlier is incorrect. No radioactivity has been detected from North Korea.

— Nature News&Comment (@NatureNews) February 19, 2013
How did this come about? Perhaps CBTO – the Comprehensive Test Ban Treaty Organisation – called Nature but at the time of writing, it had issued no public statement on its Website.
Right now, the only remnant of the story remaining at Nature is this image (but who knows how long it will last):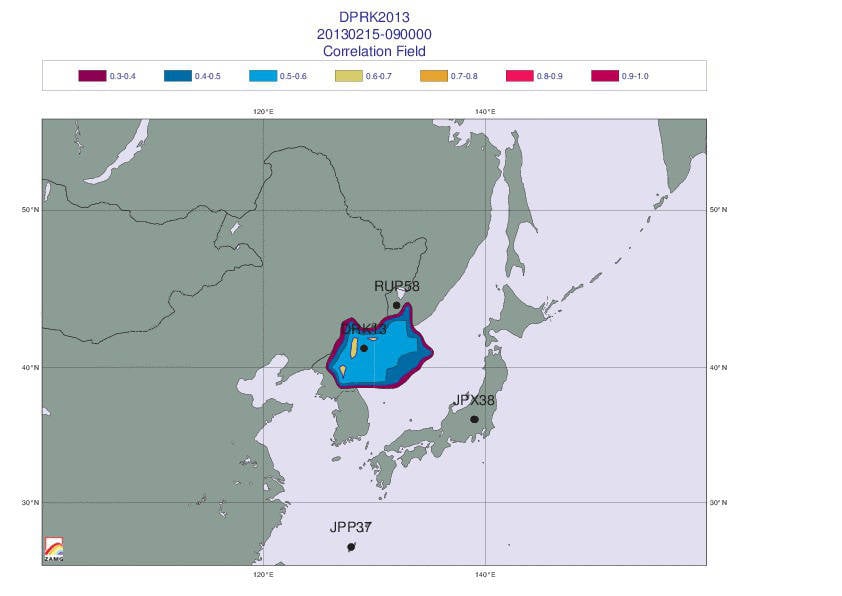 The map provided by the Central Institute for Meteorology and Geodynamics in Vienna
However, the original publication hasn't been pulled. The work was carried out by the Central Institute for Meteorology and Geodynamics in Vienna, here.
Its claims seem modest. Rather than a positive "this was the test", it states (translated):
"A backwards simulation of radionucleotides in the atmostphere (backtracking) shows that the isotope [Xenon-133] could have come from the place of the seismic event." (Emphasis added)
"Backtracking shows as released date of 15th February 2012 [with] North Korea as a possible source location," the story states, with the suggestion that the explosion was well-contained underground."
Whether or not the story was in error, mere deletion rather than a correction alongside the original would seem more sensible than offering the world a chance to scour up copies of the original story to see what the fuss was all about. ®
Sponsored: Fast data protection ROI?