World's biggest distie cans Euro growth hopes for 2013
Ingram Micro 'not planning on any significant growth'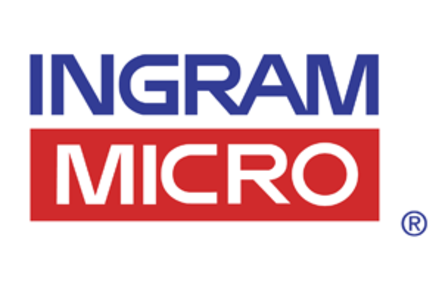 Ingram Micro's European operation is likely to continue to be the group's metaphorical fly in the ointment for 2013 with "no significant growth" forecasted by senior execs.
The world's largest IT distie last night reported calendar Q4 numbers showing a 14 per cent rise in turnover to $11.38bn, including $1bn and $75m of sales from the BrightPoint and Aptec acquisitions respectively.
Remove those buys from the top line and organic growth was a more modest rise of 3.5 per cent year-on-year, and this during what is Ingram's seasonally strongest sales period.
Operating income did not grow at Ingram - despite an $11.3m contribution from BrightPoint - falling from $176.1m a year ago to $167.9m this year, including a restructuring charge of $8.6m. Net profit dipped to $101.3m from $104.8m.
But while Ingram grew the top line across the majority of its geographies, Europe was again highlighted as the troublesome region - as it is for rivals Arrow and Avnet.
Turnover in the region fell four per cent in dollars to $3.08bn and operating income dived by 37 per cent to $51.8m.
"Overall, the region performed relatively well given the macroeconomic climate and strong competition," said Bill Humes, CFO at Ingram in a conference call with analysts.
The wholesaler generated a six per cent sales hike in the US and Canada to $4.46bn fuelled by SME and higher margin speciality units. Despite this, operating income fell 13 per cent to $78.3m.
In Asia Pacific and Latin America, sales grew 11 and five per cent respectively to $2.19bn and $602.7m, while operating income grew in each territory.
CEO Alain Monie, said it expected the biz in North America to grow beyond Gartner predictions, and it held high hopes for Asia Pacific.
"Europe, frankly, continues to be the mixed bag that we've been talking about, and we're not planning on any significant growth in 2013," he said.
For the calendar 2012, sales at Ingram climbed to $37.8bn from $36.3bn in the previous year and net profit went up to $306m from $244m.
Monie said the staffers had responded to the challenge he issued a year ago, when he became CEO to "drive a sense of urgency, better execution and increased profitability".
He said the company had invested in its data centre biz and that IBM had responded by adding it to the pSeries roster Stateside, while Ingram had also taken on Qualcomm logistics, expanded in the data capture space and closed the $840m acquisition of BrightPoint. ®
Sponsored: Minds Mastering Machines - Call for papers now open