BYOD is a PITA: Employee devices cost firms £61 a month
Report: Is making workers pay a false economy?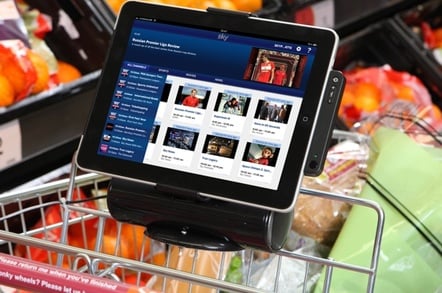 Companies are paying £61 a month for every device their workers bring into the office, but less than half of IT departments have any say in mobile strategy these days.
The numbers come from biz Wi-Fi flogger iPass, which discovered that only 48 per cent of IT departments are still in control of the spending on mobile devices, down from 52 per cent last year. But while they might not be buying the devices, the companies are still paying for the connectivity with an average monthly bill of £61.
That's a global average, costs to US firms were higher given the cost of mobile data, but it's still a lot of money to be spending in connecting devices over which corporate IT has little control.
More than half of the companies surveyed (56 per cent) have relaxed their BYOD (Bring Your Own Device) policies within the last 12 months, and more than eighty per cent now permit employees to pay for their own hardware for use at work.
Security is a concern, with all these unregulated devices, but management is the thing staff are most concerned about. Provisioning and supporting devices is expensive, and most of those polled reckon the costs are only going to rise. The majority of security incidents were down to handsets that were lost or stolen complete with passwords and logon details.
Various companies will address this, BlackBerry (aka RIM) has its Enterprise Service for managing devices including its own kit, and earlier this week Sophos updated its Mobile Control to version 3, offering lots of phishing and malware protection as well as device management, but that can prove expensive even if companies aren't paying for the kit any more.
MobileIron is another company in the field, which is why it worked with iPass to poll the 477 "IT Professionals" who took part in the survey, the results of which are compiled into an annual report with plenty of pretty graphics (free, but email address required).
It's not hard to see an analogy with the early days of the Personal Computer, when a desktop PC would be slipped through a departmental budget (generally as Stationery Supplies) to bypass the IT department entirely. PCs eventually came under the sysadmin's thumb, so it might be safe to assume that mobile devices will eventually succumb in the same way. The only question now is how much damage will be done in the meantime. ®
Sponsored: Minds Mastering Machines - Call for papers now open