The data centre of the future, according to Reg readers
Service driven, virtualised to the hilt and massively fault tolerant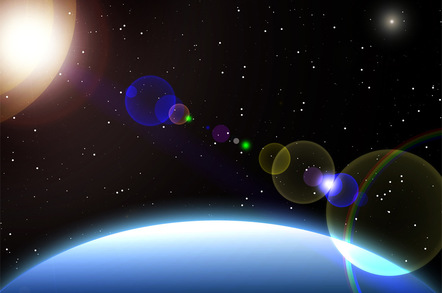 The wish list for the data centre of the future, according to Register Readers, is heavily focussed on service delivery, with tightly organised pools of resources and massive amounts of virtualisation – and of course, fault-tolerance to the Nth degree. Cloud will play a part in this, naturally. But not in the way some vendors would like to think. The data centre is in charge and any clouds, or cloud suppliers, are going to have to learn how to play by its rules.
The question is how are you going to get to that nirvana and how are you going to manage it when you do?
Readers of The Register have their view on this and on the 22nd February 2013, at 11am, we have a live broadcast from Reg studios to run through their thoughts, tips and advice. Dale Vile, from Freeform Dynamics, will be taking us through the findings of the research and our very own Tim Phillips will be playing host.
Joining them is Microsoft's Andrew Fryer who, with the latest release of Windows Server, thinks Microsoft has a major part to play in this data centre (r)evolution as well. He's going to explain how he feels these technologies, along with Azure, System Centre and SQL Server, can help join the dots and enable IT down the road to this new data centre of the future.
It promises to be an interesting discussion and you're invited to take part. They'll be taking your questions live from the floor and Tim won't let them leave until they've answered them all. You can register to attend, for free, from the comfort of your desk, right here.
Sponsored: Minds Mastering Machines - Call for papers now open