Google begs for secrecy as it files Glass design with FCC
Chocolate Factory doesn't want pics, manual, seen in public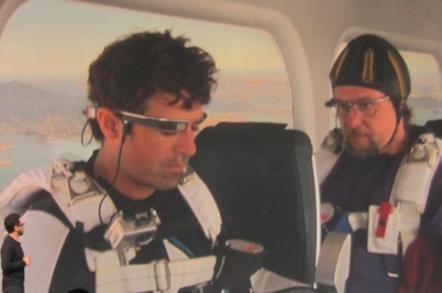 Google has lodged information about its forthcoming "Glass" spectacle-mounted computer with the US Federal Communications Commission (FCC), but has asked that many details be kept from the public eye.
Available here, the eight PDF files the FCC has made public comprise correspondence between Google and the FCC and the results of tests conducted by third-party labs on a Glass device.
One of the documents, a letter from Google's regulatory & compliance specialist Warwick Wong, reveals that Google asked the FCC not to release filings that included photos of the device and its manual.
The reason for that request is that "The market for the technology that is the subject of the certification application is a highly competitive one [and] Were Google's competitors to become aware of the facts set forth … it could have an adverse effect on Google's competitive standing and deprive Google of the marketplace benefit it otherwise might achieve by virtue of having a product available before other competitors."
The remaining documents don't reveal an awful lot of new information about Glass, but by showing Google through the motions of having it declared safe for use hints strongly that the device is close to being ready for sale.
A few things we can learn from the documents include the fact Glass users will be denied 802.11n, as only the slower 802.11b and 802.11g will be included. There's also a Bluetooth radio. Broadcomm supplied the radios provided for test, so perhaps the company has also scored the gig once Glass goes into production. Assuming it does.
The available documents contain no mention of a 3G or 4G radio, which may mean Glass relies on a Bluetooth or WiFi connection to a mobile phone to deliver its augmented reality services beyond a WiFi hotspot.
There is, however, a hint of how Glass might work in the description of one test that says "A video stored within the [device] was played on the heads-up display with audio running to the vibrating element and transmit the low-energy Bluetooth mode." Engadget, which found the filings, thinks that's a reference to a pending Google patent for a bone-conduction speaker.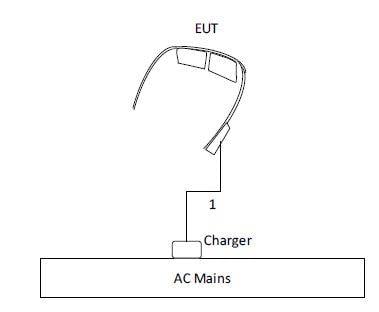 That doesn't sound good for one's head and nor does the one illustration of a Glass device (see below) suggest cranial comfort, as it shows the test unit possessed a battery on the right arm of the Glass' glasses.
The picture depicts the battery as being uncomfortably close to the wearer's ear, but another of the documents assesses the device under IEEE 1508-2003, which "specifies protocols and test procedures for the measurement of the peak spatial-average SAR induced inside a simplified model of the head of users of certain handheld radio transceivers." It seems Glass passes those tests and won't cook users' heads even if they do bump them with a battery and vibrate them. ®
Sponsored: Minds Mastering Machines - Call for papers now open