Facebook finds new way to wring hundreds from users
A gift card? For me? You shouldn't have, Mark!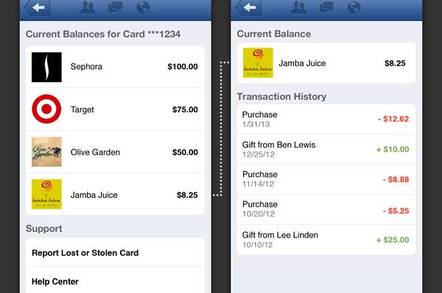 Facebook has finally found a way to get its users to hand over hundreds of dollars, by creating its own gift cards.
The US-only cards (the URL facebook.com/fbcard doesn't work in Vulture South and presumably also has trouble in other nations) allow one to pump a gift card full of credit that can then be spent at just four stores: Jamba Juice, Olive Garden, Sephora, and Target.
Initial purchases and top-ups can be made on Facebook, which of course uses its mighty friending engine to point out who was kind enough to send you some cash so you can Like them more in return.
There is, inevitably, an app for that baked into Facebook.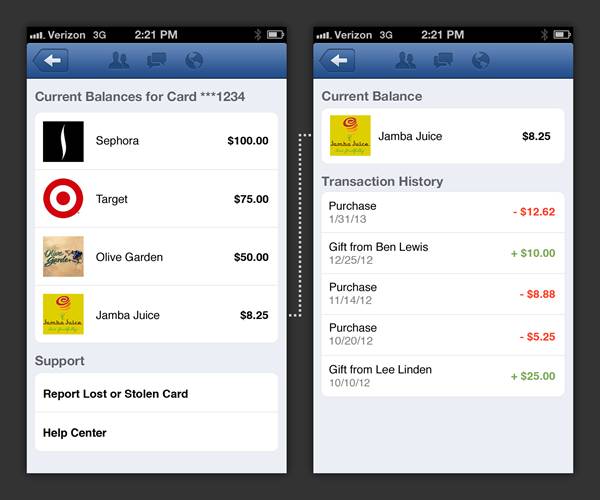 A Facebook gift card? You shouldn't have.
There's no mention of when or if the cards will become available elsewhere, but as the card pictured by Facebook is issued by Discover and that operator's products are seldom seen beyond the US, the rest of the world will have to do without the card until Facebook tees up another financial services partner. The full explanation for the card can be found here. ®
Sponsored: Minds Mastering Machines - Call for papers now open