Review: Intel 335 240GB SSD
New NAND tech tweak treat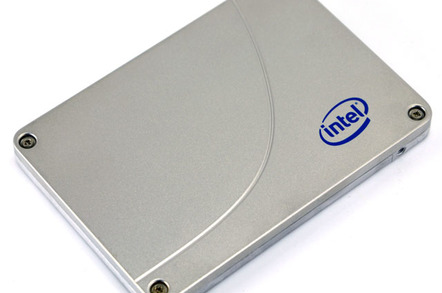 Intel's 520 and 330 range of 2.5in consumer SSDs are the product of its relationship with LSI SandForce. It's practically unheard of for Intel not to have a controller of its own but its reliance on SandForce has left it in the same boat as every other drive manufacturer using these controllers. Namely, they are all eagerly awaiting the next generation SF3xxx controller due sometime next year. For now, all these companies can do is tinker about with the firmware – if it's custom written – or bring out drives using different NAND chips or chop prices as much as possible in relation to the latest drives.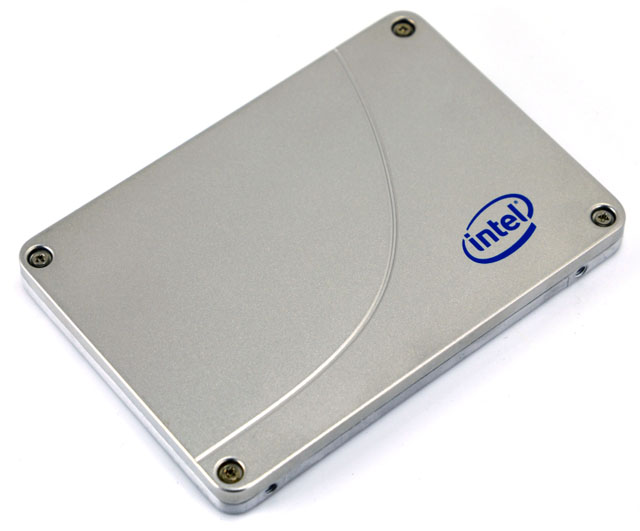 Intel's 335 SSD features new 20nm NAND but is only available in a 240GB capacity at present
In the meantime, old sparring partner Marvell has released its next generation controller that powers the Plextor M5 Pro series and Samsung has just released its next controller featured on the SSD840 Pro and 840. Still, Intel doesn't need to jump ship, play the waiting game or devise its own controller to improve its position in this highly competitive marketplace.
As a producer of NAND chips, Intel has a distinct advantage over the other Sandforce users as it can introduce new components into its storage line quicker than most of its rivals. The 335 drive (code name Jaycrest), is a case in point and is the latest model to join the company's burgeoning line of SSDs. I say 'drive' as, currently, the 335 family consists of a sole 240GB device.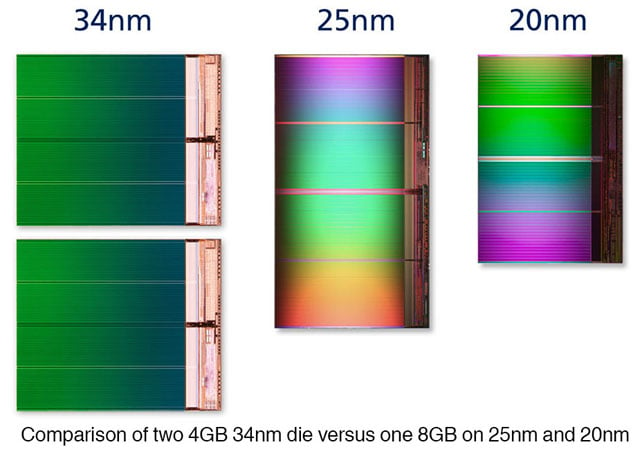 The dies have it
What separates the 335 from the 330 and the 520 SSD is that it uses Intel's latest 20nm synchronous NAND technology rather than the 25nm NAND used previously. IMFT, Intel's and Micron's joint venture announced this 20nm NAND back in early 2011 and finally production yields and volumes are at a stage when the NAND can be built into a retail drive.
At the time of writing it seems Intel is content with just a single capacity 335 drive but future increases in yields may yet see other capacities emerge. The new NAND is an 8GB per 118mm² die part with an 8KB page size. This is the same as the 25nm design but supporting the ONFI 2.3 specification, which has a bandwidth limit of 200MB/s.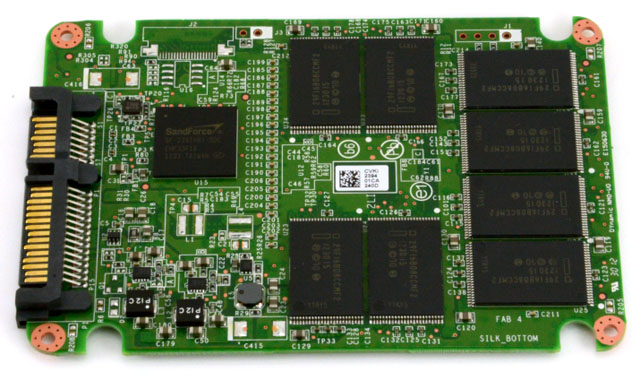 The dies may have shrunk but the 335 utilises a 9.5mm enclosure
What the new NAND does use, however, is a planar cell structure with Hi-K/metal gate technology which will allow for easier die shrinking than the standard architecture of previous generations of NAND. Another advantage of this technology is that it allows the die to be shrunk without increasing the interference and the associated downgrading of the endurance of the write/erase cycle. Intel claims that the endurance should be similar to the previous generation 25nm parts.
Sponsored: Minds Mastering Machines - Call for papers now open