Cisco unwraps Unified Access boxes in East London
Now you can get plugged in to the wireless revolution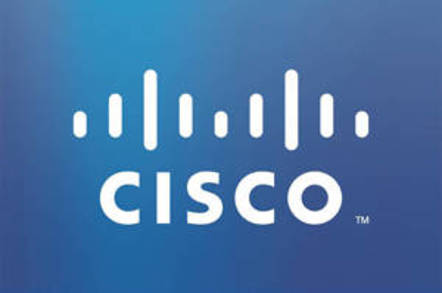 Cisco took its life in its hands today by choosing the heart of East London to take the wraps off two shiny boxes to be sold under its Unified Access architecture banner.
Senior vice president for enterprise, Rob Soderberry unveiled the Catalyst 3850 unified access switch at the opening of CiscoLive, saying it combined the best of the vendor's wired and wireless technology. The device is built on a brace of the vendor's new Unified Access data plane silicon, which will support the vendor's IOS-XE OS, and which terminates both wireless and wired traffic. The ASIC packs in 1.4 billion transistors, and 1.5 million lines of code.
The same ASIC will power the second device unwrapped today, the 5760 unified access WLAN controller, which boasts three of the ASICs, and offers 60Gb throughput.
Soderbery said the 3850 was "awesome for new wireless closets or upgrades," but those who didn't have the luxury of a green field or a complete upgrade program could start adding the 5760 to their networks.
"Under the hood, it looks essentially the same [as the 5760]."
Both devices support the vendor's onePK architecture for software defined networking - or put another way, APIs - as well as its one management platform.
Soderbery added that Cisco had already deployed the technology, with 3000 engineers working on the new kit, and wheeled out a trio of customers who had participated in field trials. The vendor pushed hard on the managebility aspect of the platform, though sometimes it seems life would be easier for virtually everyone if most organisations simply told workers to check their iPads at the door.
The 3850 will be priced at the same point at the existing 3750, which should bring it in around $5,000, while the the 5760 starts at $20,000.
The vendor added that any vendors who have already blown a bundle on new APs shouldn't worry - as long as they bought Cisco - as the vendor's latest APs should just slot right in.
"It's a new architecture for building access networks," said Soderbery, which would in time be rolled out across the vendor's portfolio.
Meanwhile Cisco CTO Padmasree Warrior gave a broader update on the Cisco One strategy unveiled last year. She said onePK was in early field trials with 16 customers. The vendor's services proactive had launched a CiscoOne practice. A CiscoOne controller will be available in Q2, she added, as will the Nexus 1000V for HyperV. ®
Sponsored: Minds Mastering Machines - Call for papers now open