Brit 2.5-tonne nuke calculator is World's Oldest Working Computer
Elderly giant takes 10 seconds to divide a number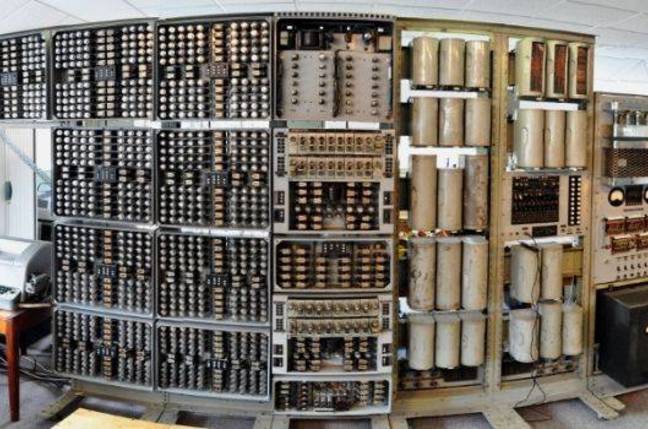 Britain's hefty Harwell Dekatron is back in the Guinness Book of World Records after being recognised - for the second time - as the world's oldest working digital computer.
The 2.5-tonne number-crunching goliath began life at the Atomic Energy Research Establishment in Harwell, Oxfordshire, in 1951, and put reliability over processing speed.
The wall-sized calculator - also known as the WITCH computer - held the record for being the planet's oldest operative computer for several years before it was decommissioned in 1973. Last year's reboot brought the ancient ticker back to life and allowed it to regain its title. It took three years of work by volunteers to restore the huge machine to its full working glory.
With 828 Dekatron tubes - used to build chains of counters and frequency dividers - and 480 relays and a user interface of 199 lamps, the whirring machine is a useful teaching tool, according to The National Museum of Computing where the beast nows lives and computes.
A video of the restoration process is on Youtube here:
Those specs in full:
Power Consumption: 1.5kW
Size: 2m high x 6m wide x 1m deep
Weight: 2.5 tonnes
Number of Dekatron counter tubes: 828
Number of other valves: 131
Number of relays: 480
Number of contacts or relay switches: 7073
Number of high speed relays: 26
Number of lamps: 199
Number of switches: 18
The WITCH is available to visit at The National Museum of Computing in Bletchley Park. ®
Sponsored: RAID: End of an era?