Sympathetic Scots scoff-house offers hard-up Apple fanbois a discount
Understands their Cupertino habit will leave them penniless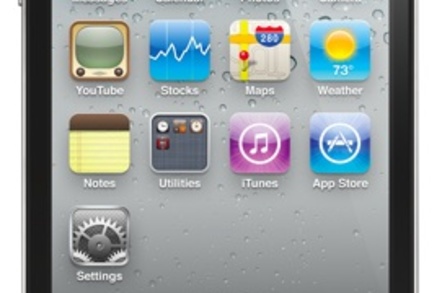 iPhone users feeling the strain from chucking wads of cash into the Apple's cavernous maw can now get a bit of relief in the form of money off potato scones and haggis spring rolls in Aberdeen.
Musa, a restaurant in Exchange Street in Aberdeen, is offering a deal just for iPhone owners - giving them 20 per cent off the bill if they can produce their handset at paying time.
The deal is to compensate the fanbois for the Apple tax - the expensiveness of buying, owning or running Apple products - an expense, many argue, out of proportion to the service provided. "We thought we'd time it for now as the first bills will be starting to come in." said General Manager John Kelman.
Jesus phone lovers might also enjoy the comforting, numbing powers of carbohydrate-rich potato scones as a soothing balm for the emotional harm they also sometimes suffer because of their addiction to delicate, expensive hardware.
The deal only applies for the last week of January: iPhoners need to download Musa's free iPhone app and show it to staff to qualify for the deal, which applies to all meals before 5pm.
Here's a vid explaining how to cook up a haggis spring roll - perfect for Burns Night today - from the Musa chef:
Any Apple shareholders in Aberdeen may want to try this out too because they'll be a good 10 per cent down on their investment holdings as of last night and will need to make the money back somehow.
The Reg asked Craig McGill, PR manager for Musa, if any Android users had complained about the preferential treatment. He said there had been "a few mutterings".
[I]f there's demand we'll see about doing an Android version but don't see a BlackBerry version happening - no one's asked for that. Or a Windows version :-)
®
Sponsored: Minds Mastering Machines - Call for papers now open