Storage firms can win big if they buy the RIGHT trendy tech
Grab The Next Big Thing early enough and the sky's the limit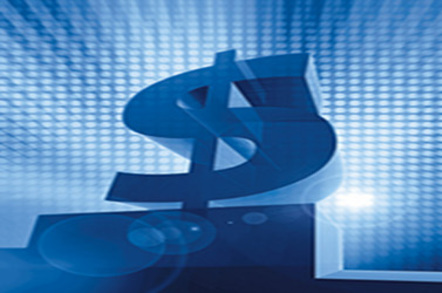 Blocks and Files: Three weeks into 2013, not even the end of January, and three storage companies have been bought. Are we seeing the first stirrings of a buying frenzy as mainstream suppliers get better placed for flash, software-defined data centres and the cloud?
The first of the acquisitions was that of struggling storage media supplier Imation, which bought second tier disk array supplier Nexsan. The second slurp happened when all-flash array startup Violin Memory bought flash-based SAN accelerator startup GridIron. And now disk drive king Western Digital has bought backup software and appliance supplier Arkeia Software.
What were their strategies? Imation appears to be trying to repair its failing storage media business by buying a storage array business. Violin Memory is boosting its IPO appeal by adding SAN acceleration caching software, with an acquisition that could almost be described as a tuck-in. Meanwhile, WD is adding SMB backup appliances to its existing SMB NAS business in order to appeal to a whole new market.
El Reg is expecting acquisitions this year that help mainstream suppliers take advantage more directly of flash, software-defined data centres and the cloud. Imation's Nexsan is not connected with any of these, apart from the minor point that Nexsan has hybrid flash and hard disk drive technology.
Violin Memory is the pre-eminent flash array supplier and the pattern of its GridIron acquisition is one of a flash startup buying a smaller flash startup. It's bang in the middle of the flash technology area but, again, we wouldn't class Violin as a mainstream storage supplier.
The most unexpected of the lot was the Arkeia buy by WD. El Reg storage desk had thought that a flash technology buy - which would bring product, technology and channel to WD - would have been more likely. Contenders in that case may have included STEC, for example, or maybe even OCZ. But no, WD went slightly sideways from its SMB NAS business into the SMB backup business. It's perfectly logical with hindsight, but unexpected.
So, do these three swallows signal a summer of acquisitions? We feel they do. If three storage companies feel the pressure enough and buy around the fringes of the three main trends disrupting the existing storage scheme of things, then the disruptive influence of these trends must be more pervasive than we thought. Or, more accurately, there are other trends which can be just as strong in prompting acquisitions.
WD wants to keep on growing past Seagate - business as usual in other words. Imation has to rebuild its business - it's that or die. GridIron does fit into our flash startup acquisition scenario but we thought NetApp or Dell or somebody like that would buy it, after being dazzled by big company glamour.
Storage is not just about big beasts looking at flash, the cloud and virtualised data centres. Business as usual is carrying on as you read this and the heart of storage is pumping cash right round the market. It's not your flagging PC biz - this storage business is booming and opportunities abound.
Trillions of bytes of data have got to be stored, secured, accessed and protected efficiently, affordably, speedily and simply. Stay on the technology curve and the ride can be dizzying. Fall behind or off altogether and the results can be spectacularly bad. What a great game it is. ®
Sponsored: Minds Mastering Machines - Call for papers now open