W3C steps up China outreach with Beijing centre
Standards body wants to tap Sino innovation boom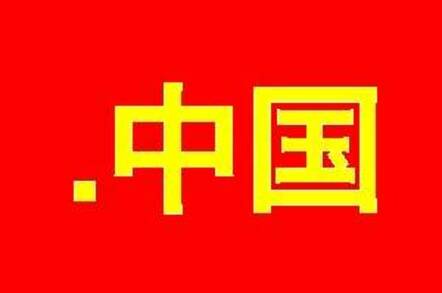 The Worldwide Web Consortium (W3C) has established a new centre for its activities in China with the aim of encouraging more local developers and companies to get involved in the global debate to shape the future of the web.
The science and tech-centric Beihang University in Beijing will join MIT, Tokyo's Keio Uni and the European Research Consortium for Informatics and Mathematics (ERCIM) in hosting a W3C centre.
The university has actually run a W3C office for the past six years but today's announcement will see a deeper, more formalised relationship including the addition of "technical staff and management" on the ground in Beijing, a spokesman told The Reg.
"I think the practical impact will be a greater role for Chinese companies in web standards development and new relationships with global web leaders," he added.
Greater participation by Chinese firms and developers will help them "keep pace with changes as the web grows" and ultimately lead to "an improved web that takes into account Chinese market particulars".
With over 500 million people online it's not hard to see why the Chinese market deserves greater consideration by the W3C, as the body aims to serve as a truly global standards body.
Two major growth areas highlighted by the W3C which will likely play a key part in development of the web are mobile and e-commerce.
The organisation claimed two-thirds of Chinese users currently access the internet through their mobile device and referenced figures from last year predicting that by 2015 the country will have the largest e-commerce market in the world, with ten per cent of sales occurring online.
While that is fairly indisputable, there may be some raised eyebrows over W3C CEO Jeff Jaffe's canned comment that "China is in the midst of an innovation boom".
Thanks to generous government investment, a lack of legacy infrastructure and vaulting ambition, China is certainly pushing the envelope in cleantech, cloud computing, smart grid and other areas.
However, commentators have argued that strict government regulation of the web including censorship of user generated content has largely shackled innovation in this area over the years.
Combined with language and cultural issues it's meant that few, if any, Chinese web firms have so far had meaningful international success.
While it's unlikely to relax its grip on the flow of information inside the Great Firewall, China's government has called for "vigorous" reform in order to transform China into an "innovation-oriented country" by 2020, if necessary by making it easier for "high calibre" overseas tech pros to live there. ®
Sponsored: Minds Mastering Machines - Call for papers now open