Mobile powerhouse: Nvidia Tegra 4

The Tegra 4 was codenamed 'Wayne', not after Harry Enfield's slobby character but for the billionaire behind the bat mask. The new chip will, however, make its predecessor seem something of a lardy layabout. Based on ARM's quad-core A15 architecture, the Tegra 4 delivers a modest CPU performance increases over its rivals and predecessors. But with a 72-core custom GPU on board, Nvidia claims it will deliver considerably smoother, better graphics, good not just for phone and tablet gaming but for working with all the photos these gadgets are increasingly being used to take.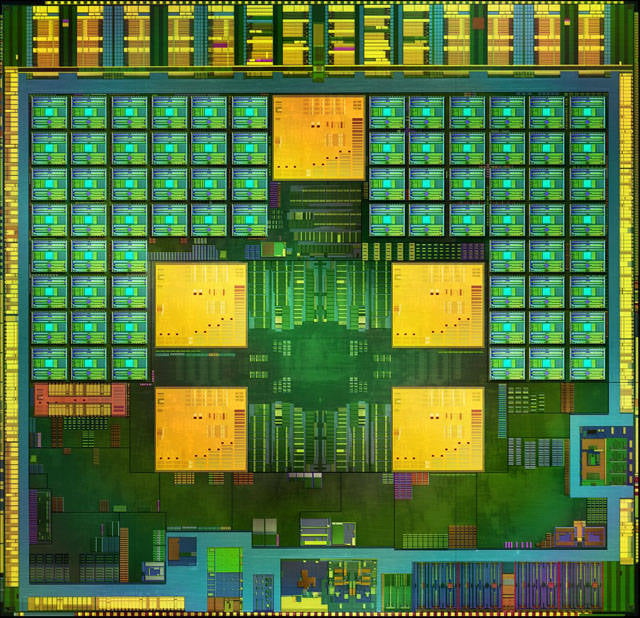 Yet the lithe Tegra 4 consumes 45 per cent less energy than the Tegra 3 does, Nvidia claims. Like its predecessor, the Tegra 4 has a fifth, "battery save core" on board to run routine tasks when the A15's cores aren't needed. These burst into life on demand and are then throttled right back to saver power. Have your cake and eat it too? It looks like you'll be able to with the new Tegra.
Your flexible friend: Samsung bendy OLEDs

Samsung has been showing off foldable, bendy OLED panels at CES for the past four or five years, but now it's actually preparing to commercialise them. "We're so confident about the market potential for flexible OLEDs we're creating an entire new line of them," said a company executive this week. It's even going so far as to give them a brandname of their own: Youm. Well, they've got to call them something. Maybe it makes sense in Korean...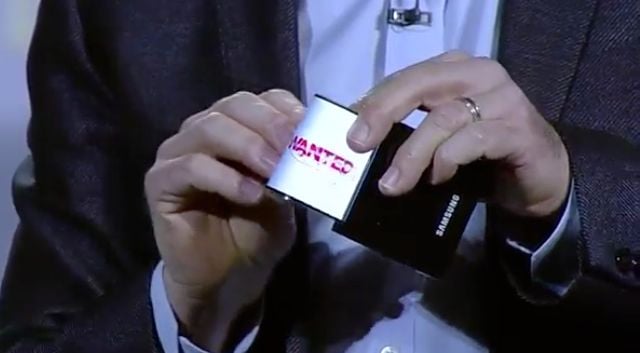 Samsung staff showed off a device with a slide-out flexible screen and a phone-like gadget with a display that wraps over one edge and down the side to form an at-a-glance notification readout. Of course, it's easy for a company of Samsung's resources to churn out working concept devices and new form-factors like these - the real test is turning them into real products and putting them on sale at prices consumers will accept.
That's a challenge that even Samsung has yet to pass, but on the basis of what it was showing at CES this year, it's in a position to try to do so.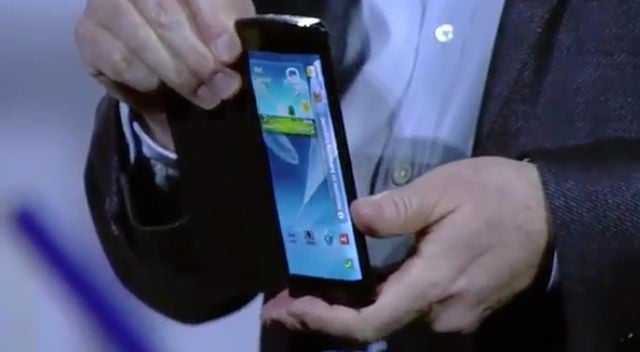 COMMENTS
Re: Waterproof means no user changeable battery.
2013 marks 20 years of mobile ownership for me. In that time I've had over a dozen devices from Ericsson, Nokia, Samsung, Sony Ericsson, HTC and Apple, and yet I've *never* had to replace a mobile phone battery, despite having owned some phones for well over the realistic nominal phone lifespan of two years.
I'm amazed that people are still hung up on the fact that batteries need to be user-replaceable.
Sure, failure etc. (thanksfully rare) will necessitate a service call, but to me the convenience, packaging and cost advantages hugely outweigh this.
Apple and their iPhones have their faults, but chief among the things they're got right is proving the fact that factory-sealed batteries are not an impediment to adoption by most users. Before the iPhone there were few if any phones that didn't have replaceable batteries. It was just one of those accepted norms that were blown away.
Yes, there will be some users that demand flexibility (and I'm sure people will pipe up to say they absolutely definitely cannot live without n batteries to run their always-on,mission-critical cellular lifestyle), but much like rugged or dual-SIM devices, time has proved these are not really concerns that the majority share.
I'm willing to bet that the vast majority of people only take the battery out when they get the phone to install the SIM, or to do a hard reset if advised by mobile forum/customer service rep, not mentioning any names... /cough/Blackberry/cough/
The rise of practically onmipresent chargers (thanks to standardisation of connectors to two types- Micro USB and Apple) means that judidious topping up at home, work and in the car is all that is required for most people.
Flame away, desperately important multi-battery types :)
Re: Waterproof means no user changeable battery.
"...standardisation of connectors to two types- Micro USB and Apple" - the standard here is Micro USB !
The typo in the article made me laugh though...
"If you're worried - not unreasonably - that the 4G support means the Z's battery life will suck, Sony insisted you should be concerned"
I think you'll find
That Apple are the ones waiting eagerly to see what everybody else is doing. How else will they come up with new features and then claim they invented them?
Re: ASUS have a winner for me anyway ...
If the windows can be replaced with a linux distro I'll be all over that thing like a rash.