Slim, smart time: E Ink watches

Well, with fewer and fewer folk favouring monochrome e-readers over colour tablets, E Ink has had to find other roles for its low-power displays. It's now finding a home in timepieces, two of which stood out at CES this year. First, Central Standard Timing's CST-01 is, the company claims, the world's thinnest watch: it's less than a millimetre front to back, including the battery and Seiko controller chip. When it ships in September, the 12g metal band will come with a magnetic charger unit.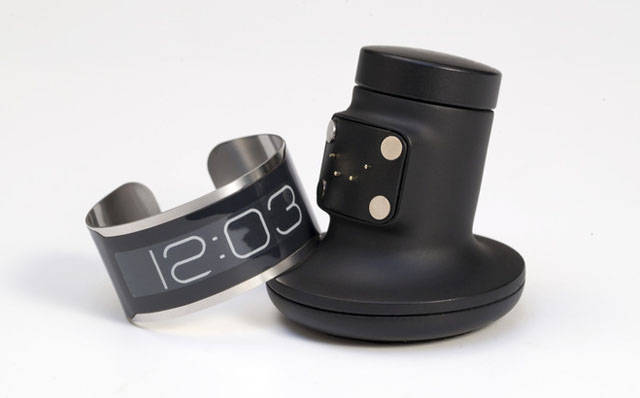 For CST, E Ink allows its watch to be very thin indeed; for Pebble the appeal is the display's adaptability: it can be used to show pretty much any kind of information, not just the time. Pebble's E Ink "smartwatch" taps into your smartphone over Bluetooth to be a handy secondary notification display, to relay GPS information and to operate as a remote control for music player apps and such.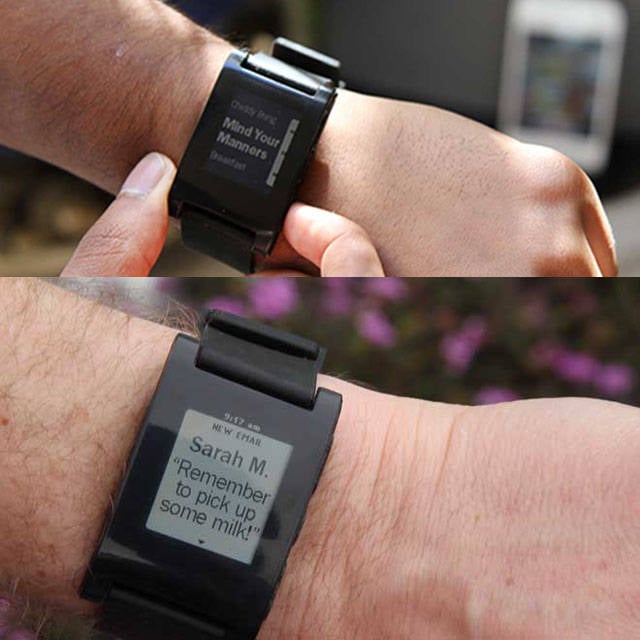 Pebble may be the darling of bloggers and crowdfunding fans, but it's idea isn't new - Sony Ericsson was offering Bluetooth-connected phone-linked watches back in 2007 and Microsoft's Smart Personal Object Technology (SPOT) watch line was launched in 2003. But maybe the time's now right for the tech: in addition to Pebble, Italian offering i'm Watch updated its £400 Android-based smartwatch, and both impressed CES visitors.
Table computing: Lenovo IdeaCentre Horizon

At least Lenovo didn't try and pitch its 27-inch touchscreen as a tablet. No, this boy is a 28mm-thick "table PC" - it's intended to be laid flat and used in much the same way as Microsoft's original, pre-tablet Surface was, though it also has a kickstand if you want to put it upright for regular apps. The screen has a 1920 x 1080 resolution, which is poor for a panel as large as this, and I hope the 39-inch prototype it also showed off will sport a considerably higher resolution than Full HD when it finally arrives.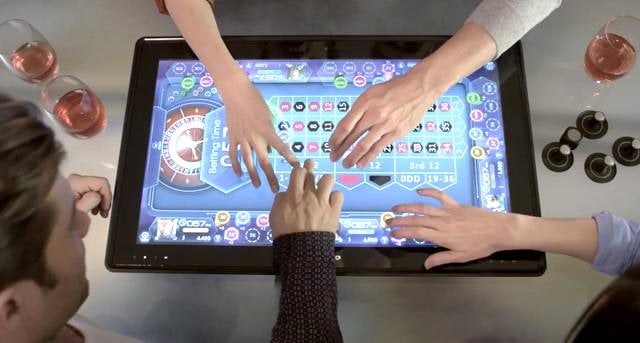 Not that the Horizon 27 will be out any time soon: "early summer", said Lenovo, though it has said it will price the entry-level version at $1699 (£1058). That will get you a Core i3 CPU, but pay more and you can have a Core i7, an Nvidia GeForce GT 260M graphics chip and a terabyte of on-board storage.
Lenovo sees the Horizon as the modern answer to the boardgame - it demo'd the machine running Monopoly of all things - and said Electronics Arts and Ubisoft are busily converting titles to run on the Horizon's touchscreen.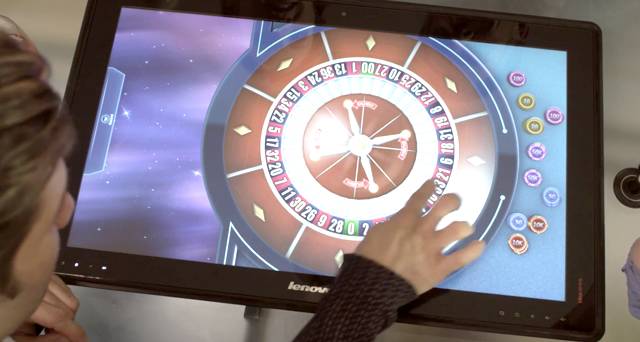 COMMENTS
Re: Waterproof means no user changeable battery.
2013 marks 20 years of mobile ownership for me. In that time I've had over a dozen devices from Ericsson, Nokia, Samsung, Sony Ericsson, HTC and Apple, and yet I've *never* had to replace a mobile phone battery, despite having owned some phones for well over the realistic nominal phone lifespan of two years.
I'm amazed that people are still hung up on the fact that batteries need to be user-replaceable.
Sure, failure etc. (thanksfully rare) will necessitate a service call, but to me the convenience, packaging and cost advantages hugely outweigh this.
Apple and their iPhones have their faults, but chief among the things they're got right is proving the fact that factory-sealed batteries are not an impediment to adoption by most users. Before the iPhone there were few if any phones that didn't have replaceable batteries. It was just one of those accepted norms that were blown away.
Yes, there will be some users that demand flexibility (and I'm sure people will pipe up to say they absolutely definitely cannot live without n batteries to run their always-on,mission-critical cellular lifestyle), but much like rugged or dual-SIM devices, time has proved these are not really concerns that the majority share.
I'm willing to bet that the vast majority of people only take the battery out when they get the phone to install the SIM, or to do a hard reset if advised by mobile forum/customer service rep, not mentioning any names... /cough/Blackberry/cough/
The rise of practically onmipresent chargers (thanks to standardisation of connectors to two types- Micro USB and Apple) means that judidious topping up at home, work and in the car is all that is required for most people.
Flame away, desperately important multi-battery types :)
Re: Waterproof means no user changeable battery.
"...standardisation of connectors to two types- Micro USB and Apple" - the standard here is Micro USB !
The typo in the article made me laugh though...
"If you're worried - not unreasonably - that the 4G support means the Z's battery life will suck, Sony insisted you should be concerned"
I think you'll find
That Apple are the ones waiting eagerly to see what everybody else is doing. How else will they come up with new features and then claim they invented them?
Re: ASUS have a winner for me anyway ...
If the windows can be replaced with a linux distro I'll be all over that thing like a rash.