EU floats growth plan: Aim power hose of cash at oldsters, web start-ups
You'd best make your own jobs, folks...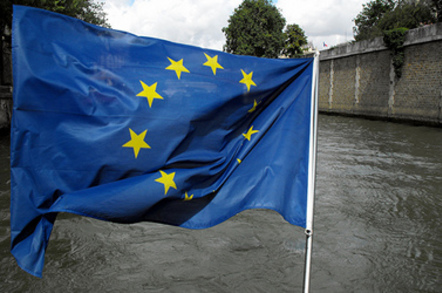 The European Commission's new action plan that encourages entrepreneurship in order to boost economic growth says that member states should target their support at the sections of society least likely to be sitting on beanbags in Shoreditch.
Groups such as seniors, migrants, the unemployed and women should be encouraged into entrepreneurship, said the report. And it is to those groups that member states should be gearing government funding and education opportunities, says the memo Unleashing Europe's entrepreneurial potential to bring back growth, released Wednesday.
Pitched as a beneficial way for governments to foster start-ups, the European Commission suggested that targeting groups that are less likely to be self-funding project or to be touting their ideas around venture capitalist pitching sessions would reach untapped human resources.
The use of ICT in non-tech businesses in other sectors also had a beneficial effect, the report claimed. Business that embraced digital grew twice as fast, it states:
ICT is the key source of growth for national economies and European SMEs grow two to three times faster when they embrace ICT.
Highlighting the short life cycles of web start-ups and their tendency to boom and bust, the memo suggested that governments should tailor support specially to web start-ups, by introducing small funding earlier, for example. It also suggested web start-ups should be encouraged as a low-cost, low-entry barrier way for entrepreneurs to begin a business.
The idea is that unleashing Europe's entrepreneurial potential will bring back growth.
The Commission notes a drop in both the number of Europeans interested in entrepreneurship - a fall from 45 per cent to 37 perc ent between 2009 and 2012. That should be rectified, it said. Entrepreneurial spirit is higher in America, where 63 per cent aspire to set up their own businesses.
Other measures involved entrepreneurship more generally, increasing financial incentives and reducing regulation and making access to new finance easier for the "honest" bankruptee - the report said it was important to give people "a second chance after bankruptcy". ®
Sponsored: Minds Mastering Machines - Call for papers now open