Review: Vodafone Smart Tab II 7 budget 3G tablet
Mobile broadband capability at a lower price than the Nexus 7 - surely not?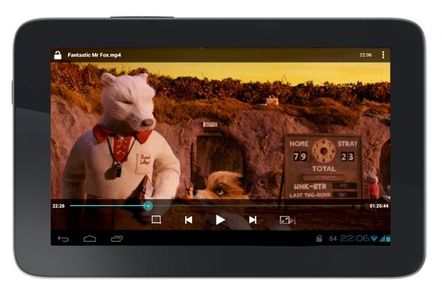 Tablets with 3G connectivity continue to command what I think is an unreasonable premium over their Wi-Fi only siblings. Granted, the 3G Google Nexus 7 is only 40 quid more than the equivalent Wi-Fi model but you can't have 3G at all with the cheaper, 16GB tablet. The 3G iPad Mini, meanwhile, carries a £100 mark-up.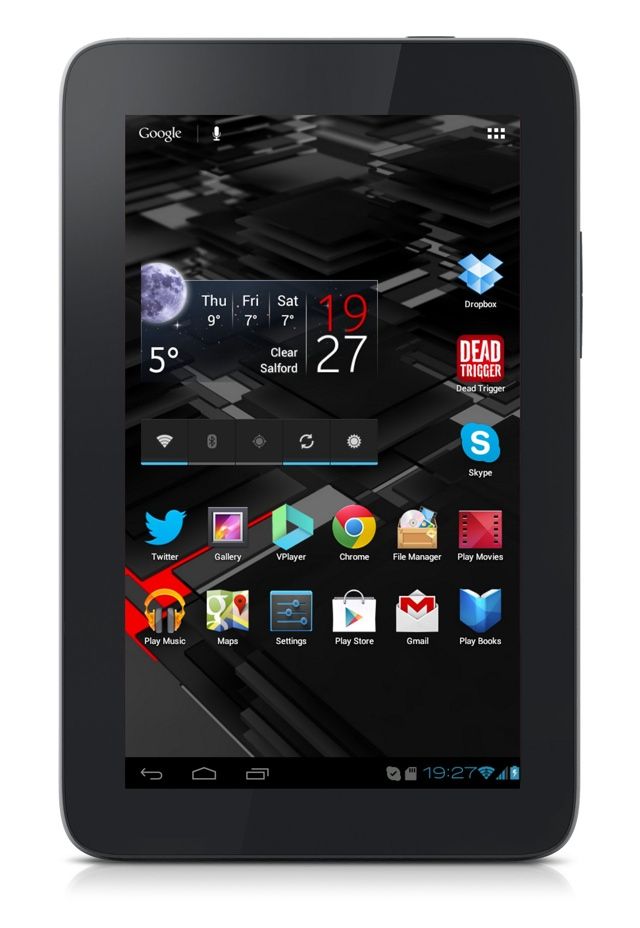 Vodafone's Smart Tab II7: Android tablet with 3G and a £149 price tag, anyone?
To plug the gap, Vodafone is pitching the Smart Tab II7, a 7in Android tablet cobbled together by Lenovo from its parts bin and offered to you by the cellco for just £149. Heaven knows, the £159 16GB Nexus 7 is inexpensive, but can Vodafone really expect us to believe it can offer a 3G-enabled slate for an even lower price?
Physically, the Tab II7 is the same size (192 x 122 x 12mm) and weight (400g) as an Acer Iconia A110, but sports the rounded profile of the Nexus 7. It's a comfortable device to hold, though the dimpled back that it shares with the Nexus 7 is actually firmer to the touch and so less tactile.
The only Vodafone branding present on the device is a commendably restrained logo on the back. Round the the back too you will find a 2Mp camera and a panel that slides off to reveal slots for a Micro SD card and a standard-size SIM.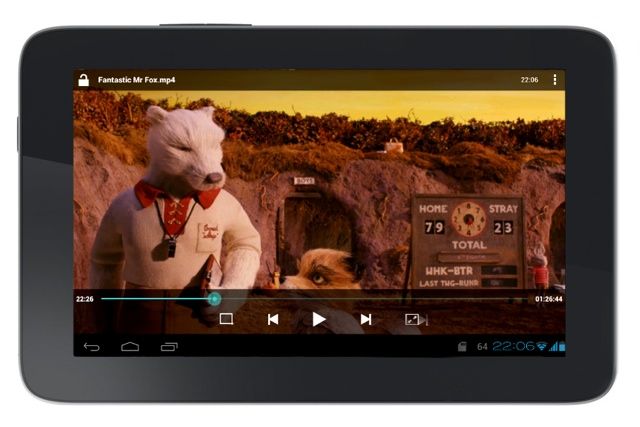 Will play 720p HD video, even if it's SoC is nothing special
The top edge is home to 3.5mm analog audio and micro USB ports, along with the on/off button. There's a volume rocker on the right side. Apart from the 0.3Mp webcam, the front of the device is wholly unadorned.
The screen is a 600 x 1024 vanilla LCD affair which has a pixel density of 170ppi. It performs much like the one built into the aforementioned A110. It looks fine until you put it alongside the Nexus 7's 800 x 1280 IPS LCD display - let alone the Barnes & Noble Nook HD's 900 x 1440 - where it suffers badly by comparison.
Running the show is a MediaTek MT6575, a smartphone-oriented system-on-a-chip comprising a 1GHz single-core chip which has 1GB of RAM to play with. It's not a combination to worry Nvidia Tegra 3-based devices like the Acer or the Nexus, but it does a decent enough job and keeps the UI moving along smoothly.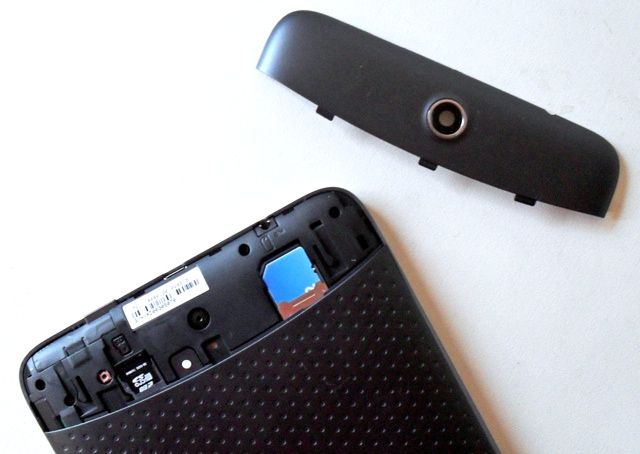 Flip of a bit of the back to get to the SIM and Micro SD slots
Interestingly, the MT6575 platform supports two Sim cards, according to MediaTek. Short of pulling it apart to see if there's a second slot lurking within, I have to say it's not a feature Vodafone - or rather Lenovo - has made use of.
The AnTuTu benchmark app returned an unimpressive score of 3799 though one that's more than reasonable for a device with only one processor core, operating at 1GHz. The Sunspider browser test came in at a surprisingly speedy 2132 using Chrome.
In the real world, the Tab II7 will happily play games like Dead Trigger and 720p video, though you will need a good third-party video player such as VPlayer for the latter. Be warned though it struggled to cleanly stream video from Google's own Play Movies store.
AnTuTu benchmark results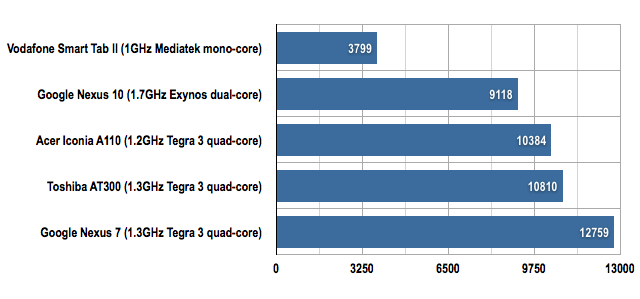 Longer bars are, as they so appositely say, better
Sponsored: Minds Mastering Machines - Call for papers now open