Ten affordable mid-sized Full HD monitors
Give your PC a facelift
Samsung T24B750

Sometimes you simply don't have the room for both a monitor and a TV. Samsung's T24B750 handles both functions in a single futuristic-looking device with its off-centre stand holding the 24inch TN-based panel aloft like a flag. Screen quality isn't as good as an IPS display, but this is much more than a standard monitor with a Freeview Tuner slapped on the back, the 24in T24B750 supports Samsung's Web-connected app-driven Smart TV functions, a built-in wireless access point and wireless Full HD video from your laptop using WiDi. You can also watch video from your android phone with an MHL connection.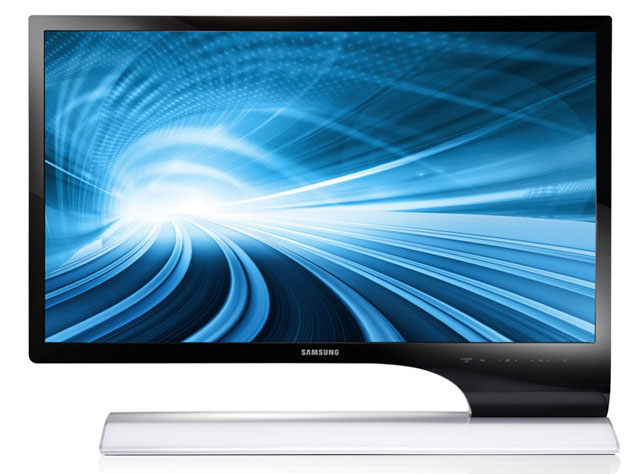 Reg Rating 80%
Price £280
More info Samsung
ViewSonic VX2370Smh-LED

ViewSonic's VX2370Smh-LED is a striking 23in IPS monitor. Its frameless design lends it a distinctive minimalist appearance where the monitor itself seems to all but vanish, leaving the picture hovering as if somehow suspended in mid-air. It has an unexpected and very profound effect on concentrating the mind on the picture and is also great for multi-monitor setups. The display produced impressively accurate colour right out of the box, although a little backlight bleed was present in the lower left corner which was only really visible in a darkened room. It's built in stereo speakers and multiple inputs make it a great all-round display at an excellent price. ®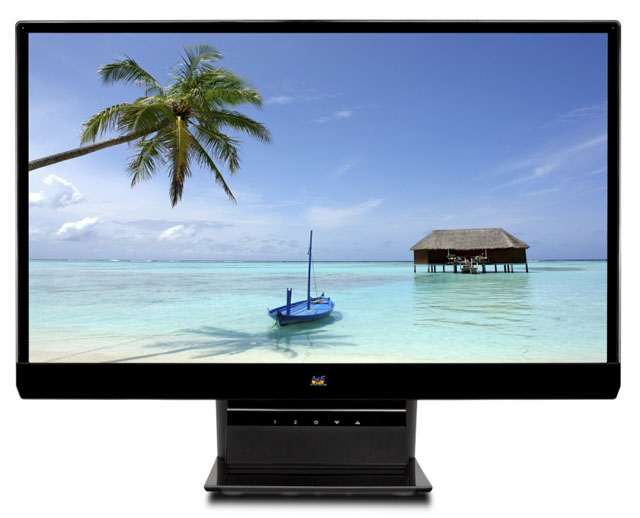 Reg Rating 85%
Price £140
More info ViewSonic
Sponsored: Fast data protection ROI?