Zombie BT mobile patent emerges in hands of troll
Scattergun fired at world+dog
A Delaware company called Steelhead Licensing has filed a world+dog lawsuit alleging infringement of a patent it acquired from BT.
The list of defendants here includes Apple, AT&T, Deutsche Telekom, HTC, Kyocera, LG, NEC, Motorola, RIM, Sony and others.
Carriers are included in the target list because their personal hotspot offerings are alleged to infringe the patent.
US Patent 5,491,834, here, was filed in 1993 and issued in 1996. Entitled "mobile radio handover initiation determination", it describes the use of characteristics such as signal strength or bit error rate to determine which base station would provide the best service to a mobile user.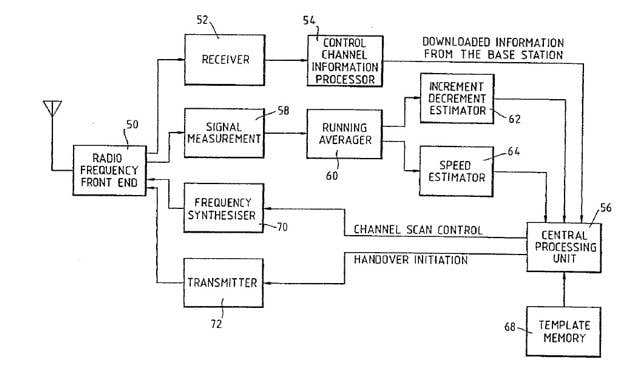 The patent also covers monitoring rises and falls in signal quality to decide whether to hand a user off to another station. It covers both handoffs between macrocells and handoffs between macrocells and microcells.
Although the patent is still listed as being held by BT, Steelhead's lawsuit asserts that the company owns "all rights of recovery" for the patent. BT has told Gigaom it has nothing to do with the lawsuit and doesn't share any of Steelhead's licensing income. ®
Sponsored: Minds Mastering Machines - Call for papers now open