Review: Lego Lord of the Rings game
One brick to rule them all
Stud farming
Lego Lord of the Rings takes the usual Lego franchise elements of smashing stuff to collect studs, with puzzle solving and combat. It adds a whole new level with open world exploration in the exciting and stunning world I know and love. Yet part of the beauty of this game is its accessibility and inclusiveness. It's so well structured it's possible to follow the narrative without ever having seen the movies or read the books – you definitely don't need to be a Tolkien convert to have fun playing Lego LOTR.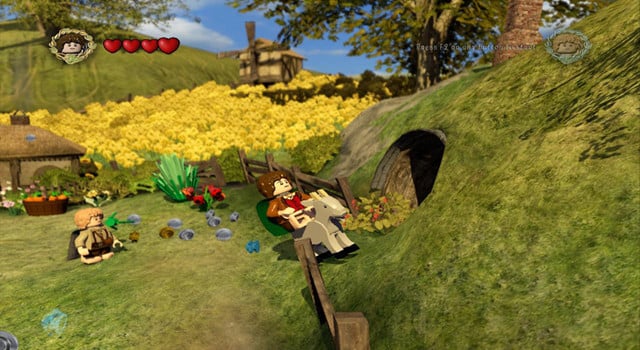 I me mine
Single player was enjoyable and amusing but where these Lego games really come alive is playing local co-op. Just like Lego Batman, the best fun is working together with a buddy, solving puzzles and fighting Orcs. I can't think of a better way to spend idle away the hours than exploring Middle-earth with your significant other.
Even if you're a lonely soul, you won't miss out, as the variety of mêlée and ranged combat will keep you on your toes. Whether fighting Saruman as Gandalf, clomping around as Tree beard or taking down those poor Oliphants, I never got bored. I wish every game had me logging in to sneak a few minutes more fighting Shelob while my other half went out for a fag.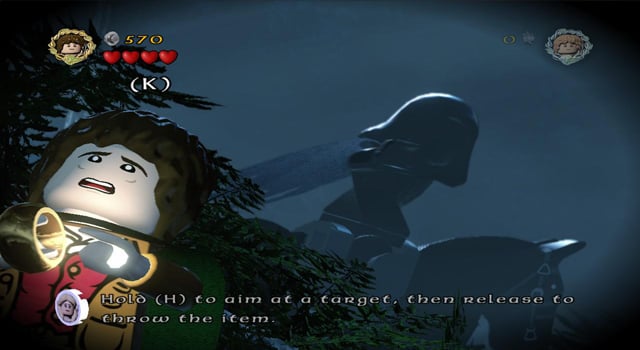 The dark knight
I found the game more puzzle focused than Batman with ample opportunity to take advantage of the large group of characters I have access to at any one time, that is, when the AI wasn't throwing them off cliffs. The range of talents that are accessible with each character make short work of most puzzles, with Ghimli smashing and getting thrown around at every opportunity. Sam does a lot of fire starting and Legolas a lot of posing and shooting. I especially enjoyed forging special items from Mithril and collecting eggs, tomatoes and fishes for a lovely cooked breakfast – never mind that there's Ring Wraiths waiting round the corner.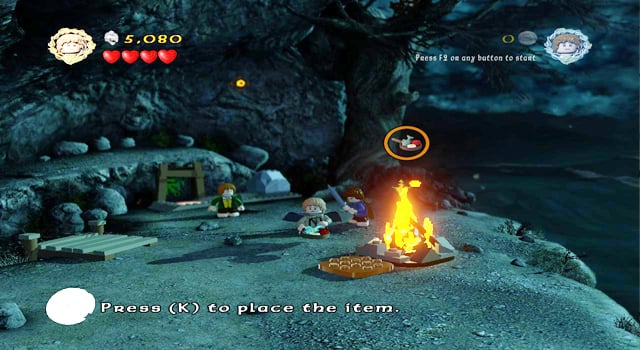 Open fire
Gollum and the One ring melting in the flames of Mount Doom is by no means the end of this game. The war of the ring and the linear campaign maybe over but my time in Middle-earth has just started as the post campaign content is awesome and includes some of the best puzzles and coolest characters. While I ploughed through the campaign in around 9 hours I think Lego LOTR's open world could easily eat at least 40-plus hours of my time.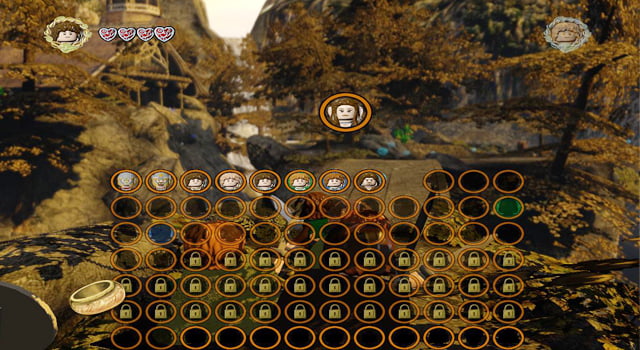 Elf dating site is work in progress
Playing Lego LOTR on my PC – thanks Steelseries for the wireless controller and saving me from imminent carpal tunnel agony – I came across bugs galore in my review copy. For instance, there are sketchy sound levels, whacked camera angles and various character selection issues being just a few of the criticisms. I couldn't even get the game to play full screen even after endless fiddling. Boo for console ports!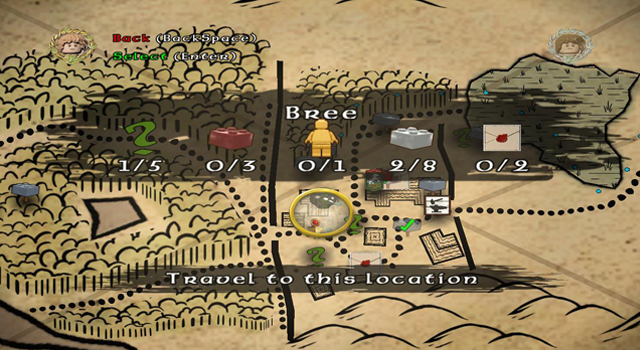 Mapping success
Overall, Lego LOTR is more mature and slightly bleaker than previous offerings. There's the usual Lego over polished look of the characters and backgrounds that's complemented by voice acting lifted straight from the movies. Together with cinematic cuts scenes, this game is definitely more of a homage to the films rather than a reinterpretation of Tolkien's books, but with this amount of creativity and charm I'm not going to complain.
The Reg Verdict
Lego Lord of the Rings offers engaging gameplay with an innovative structure and an amazing open world Middle-earth. While the game is unfortunately beset by technical blunders, it still comes together as the best offering from the Lego franchise, until at least March when The Hobbit receives similar treatment. ®
Sponsored: Minds Mastering Machines - Call for papers now open

Review: Lego Lord of the Rings game
A thoroughly engaging and entertaining romp through Middle-earth that you needn't be a Tolkien aficionado to enjoy. Available on PC (tested), Xbox 360, PS3, PSV, Wii, 3DS and DS.