2012 in tech: Apple up the Cook without a paddle, ARM, slab wars... and MORE
Navigate the year safely, without Google Maps
Rise of the machines
Rogue software crashes US stock markets
In Terminator, the humans are responsible for unleashing Armageddon after outsourcing responsibility for defense to a computer system called Skynet.
On August 1, the NYSE experienced a minor, computer-induced Armageddon of its own, called a "mini flash crash". It saw shares in major stocks from General Electric down to the minors got caught in wild swings thanks a rogue automated trading system that ram amuck for a period of 45 minutes.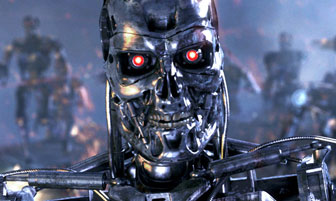 When badly built software goes, er, bad
The problem was traced to a badly written trading algorithm from Knight Capital that cost its owner $440m in cash and 68 per cent in stock. The algorithm was buying shares at ask price and selling quickly at the bid price; only, the system should have been buying at bid price and selling at ask price – the latter often being a few cents more than the bid price. This meant the system was mostly making losses per trade while doing what such systems do well – trading very fast.
As one observer put it: "Do that 40 times a second, 2,400 times a minute, and you now have a system that's very efficient at burning money".
The system is typical of the kind now widely used in a financial markets where quantative analysts and computer scientists find value in the margins and where they trade very quickly. Spookily, this was the second financial trading system disaster of the year blamed on tech, the first being Facebook's IPO. Then, Nasdaq reckoned the software and the "computer systems" in its IPO offerings "were overwhelmed by order cancellations and updates during the "biggest IPO cross in the history of mankind."
Google, Facebook, Microsoft boil the web-privacy frog
Sun Microsystems co-founder and chief executive Scott McNealy is famous for telling us we have no privacy on the web and to get over it.
2012 proved people aren't "over it" and despite spaffing their photos up Facebook and volunteering their data to Google, they get angry when tech companies abuse what's perceived to be a position of trust by trying to make commercial capital from that information.
2012 also proved tech companies will keep inventing ever more creative ways to capitalise on that data.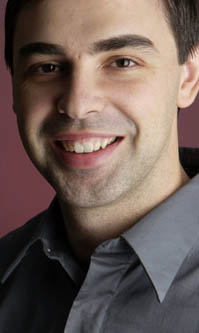 Google's CEO likes his privacy policy
Privacy advocates, data protection officials and top lawyers were outraged in January and March as Google introduced new privacy policy that would let it combine users' data across different sites. The new policy combined 60 existing polices and let users' personal data be used across all Google's sites – Gmail, YouTube and so on. Google pressed on, despite the barrage claiming a change would "confuse" users.
Somewhat quietly, in August, Microsoft tweaked its terms and conditions giving it license to share data of sites such as Hotmail with third parties.
Facebook also introduced a new policy on how it uses its billion-users' data, allowing it to share details with Instagram, the hipster photo-sharing site it bought in October for $715m. As with Google, the idea is to build a better profile of users and enable better-targeted ads.
At the same time, Facebook changed a system that would let users vote up or down changes to the social network; this system registered 87 per cent opposition to the new data-sharing policy in a vote a Facebook PR rep called "unrepresentative percentage of our user community."
Instagram itself provoked an outcry in December when it granted itself the power to use photos uploaded by users in ads; facing a potential walk out by users being told how to remove their pics from the service, Instagram modified the terms, reverting back to its old terms. However, Instagram retained the right to make future changes and to use people's photos as part of advertising.
Open sourcers were compromised, too: Ubuntu's maker Canonical introduced a search feature with Ubuntu 12.10 that married user's searches of their hard drive with results from etailer and cloud giant Amazon.
Ubuntu daddy Mark Shuttleworth defended the feature, saying it didn't compromise privacy - but the outrage was instantaneous and furious, coming from users, open source activists and from privacy advocates with the Electronic Frontier Foundation branding the Amazon integration "a major privacy problem". Canonical, which had only been making a small amount of money from the service, rushed out a button that let users kill the feature, but Amazon search remains on by default.
Browser makers were also sucked in. Microsoft thought it had taken the moral high ground by making Do Not Track the default setting in Internet Explorer 10, the default browser for Windows 8.
Mozilla was the first browser maker to put DNT in place, in Firefox, but it decided Microsoft had erred by making DNT a default option and by not giving users the choice to pick it to let websites know where they've been online. It's a libertarian-brand of argument, and one which open-sourcers and web giants assimilated, helping wreck Microsoft's stance. Apache web server co-author Roy Fielding off his own back updated code for the world's most popular web server so that websites would not work with IE 10's DNT system, while Yahoo! - Microsoft's Bing ads and search partner - said it wouldn't recognise DNT in IE 10.
Sponsored: Minds Mastering Machines - Call for papers now open