A year on the run: El Reg tracks 2012's techno-fugitives
Svartholm, Dotcom, McAfee, Assange … Whitman and Ballmer?
Kim Dotcom
As 2012 opened, Dotcom was just a flamboyant cloud storage operator with a business model Hollywood found very interesting indeed.
Then, on 19 January, police kicked in Dotcom's door and hauled him off to chokey on charges of piracy. A video of the raid later emerged.
The case has been rather less visceral since, despite Dotcom's attempts to stir controversy at every point. He's had some wins, notably the New Zealand government's admission that the raid should never have been allowed as Dotcom was a resident of the nation at the time. That status made spying on Dotcom a no-no, but Kiwi spooks forgot to ask about his immigration status. Dotcom's now suing all sorts of people.
The meat of the case against Dotcom - which alleged that megaupload was a haven for pirates - is also in trouble after revelations that the FBI had asked the website to hang onto some pirated files to assist it with other investigations. Megaupload did so, but it turns out some of the files in question were then cited by the FBI as pirated material the outfit was hosting.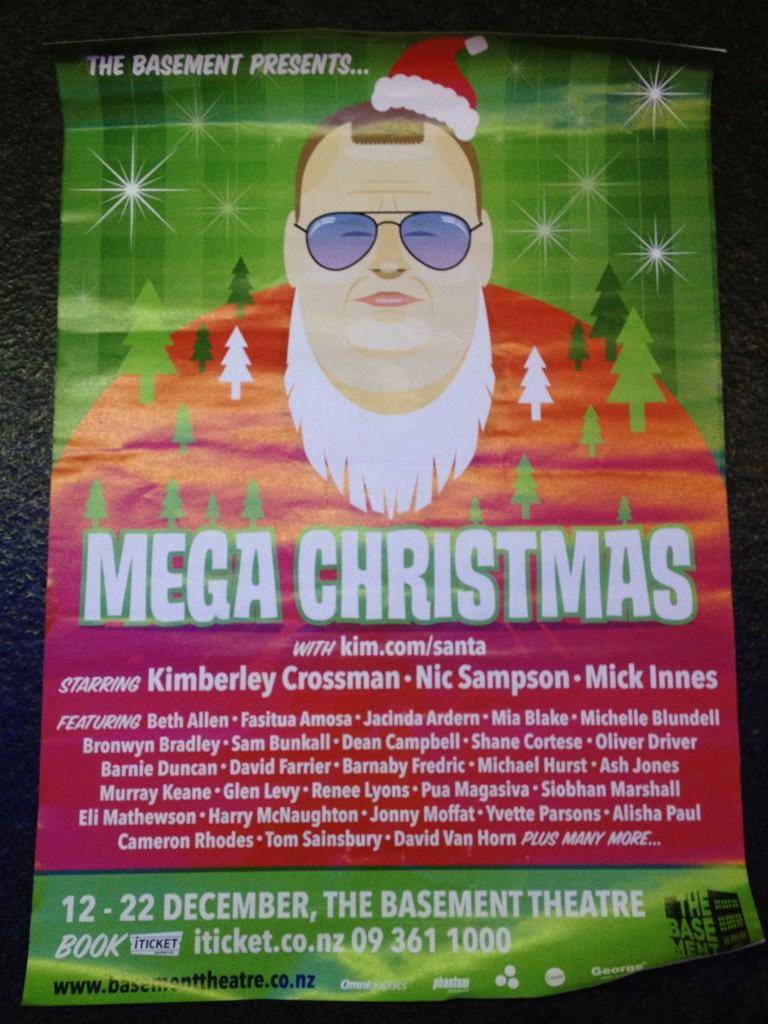 Kim Dotcom has also found time to appear in a Christmas panto, for which this is a poster
Dotcom will face extradition proceedings in March 2013, months after he launches the new mega.co.nz service he's already started talking up.
John McAfee
Which brings us to the late-breaking story of John McAfee, the billionaire founder of the Intel-absorbed security software outfit bearing his surname.
McAfee had dropped out of sight in balmy Belize until, around 12 November, a neighbour died in mysterious circumstances. McAfee was wanted for questioning by local authorities but said the Belizean authorities were out to get him for unspecified reasons.
McAfee fled, pausing only to blog about how much of a hassle it was to flee.
In a move celebrated by journalists everywhere, McAfee then fibbed in his blog, saying he had been arrested on the Belize/Mexico border but actually managed to find his way to Guatemala - whereupon he apologised for the success of his misdirection.
He was actually in Guatemala, where he was locked up, hospitalised for a suspected heart attack and eventually deported in a cruel and unusual manner: an economy class flight on American Airlines.
That flight touched down in Miami, where McAfee was able to breathe the sweet air of freedom... and start spending shedloads of cash on lawyers to prevent Belize from dragging him back.
2013 will see the Assange and Dotcom sagas continue and it is to be hoped that other tech headliners go on the run to make headlines of their own. We quite like the idea of Larry Ellison taking to one of his yachts to avoid pursuit, or Huawei execs "disappearing" before US authorities ask more questions about their kit. ®
Sponsored: Minds Mastering Machines - Call for papers now open