Yahoo! China! kills! music! search! service!
Plans to sink pirates' deep links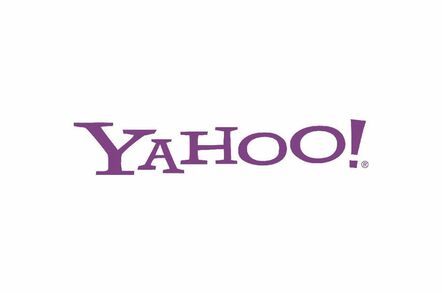 Yahoo! China has finally decided to follow the lead of rival Google and shut its online music service, ostensibly as part of an overall strategy change but in a move which will also remove a service known for deep linking to pirated content.
Yahoo! China said in a brief message on its Music site that the service would end on 20 January "as part of an adjustment in product strategy".
Google made an announcement back in September that its Music Search service would go the way of the Dodo, apparently beaten into irrelevance by local giant Baidu.
It originally marketed the service as a legal alternative to a Baidu tool which was notorious for linking to pirated content, so it's no surprise that Yahoo! China's rival offering – which itself was apparently known for dodgy MP3 downloads – is to be shuttered.
Yahoo! China is run by Alibaba Group after the ailing US giant invested $1bn in the Chinese e-commerce firm back in 2005.
Alibaba signed a deal in May 2012 to buy back half of Yahoo!'s 40 per cent stake for $US7.1bn (£4.4bn), but the US company will continue to run Yahoo China for up to four years as part of a technology-and-IP cross-licensing deal.
It's worth mentioning, therefore, that Alibaba has been taking an increasingly tough line on piracy as part of its efforts to clean up e-commerce platform Taobao – recently taken off the US government's Notorious Markets blacklist.
As part of the terms of the agreement, Yahoo! is technically now free to make further investments in China, although online music probably won't be one of them considering Baidu's stranglehold on the industry.
The Chinese search giant made its own very high profile bid to clean up its act by signing a landmark licensing agreement with Sony, Warner and Universal in 2011, effectively legitimising its MP3 downloads service. ®
Sponsored: Learn how to transform your data into a strategic asset for your business by using the cloud to accelerate innovation with NetApp