Dell slurps BYOD protector firm
Exploiting the Lose Your Own Device phenomenon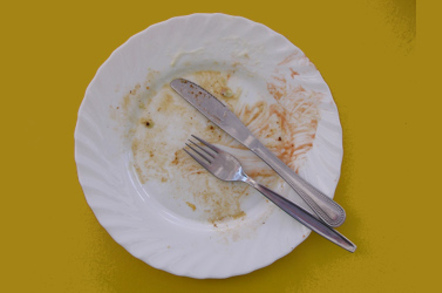 Dell is buying BYOD and end-point data protection specialist Credant Technologies for an undisclosed sum, but we make a stab at calculating it below.
Privately held Credant was founded in 2001 in Addison, near Dallas, Texas - not too far away from Dell near Austin, and has offices elsewhere in the USA, the UK, and Sydney, Australia. It says its purpose is to protect the data on laptops, desktops, removable external media like disk drives, tables, smartphones, BitLocker and in the cloud. It claims to have more than 1,000 customers and to protect data on more than 10 million devices.
The founders were Bob Heard, CEO, Chris Burchett, the chief technology officer, and Andrew Kahl, SVP for operations. The products include:
CMG (Credant Mobile Guardian) Enterprise Edition
CMG for External Media
CMG Standalone Edition.
CMG Enterprise Edition 7.3 was announced in April, and Burchett said at the time: "Enterprise Edition 7.3 provides organisations, large and small, with the ability to use and manage SEDs [Self-encrypting drives] and other protected platforms already present in their employees' PCs, laptops, mobile and removable devices. In the end, they get simpler security with less work required to meet compliance mandates."
An ironic aside is that Credant is an assiduous publisher of statistics about the numbers of lost mobile devices, such as this in March, 2011: "Credant Research Shows Consumers Left Behind More Than 17,000 USB Sticks At Dry Cleaners." In July that year we had: "Credant Survey Finds Consumers Left Thousands of Laptops and Smartphones at Airports," and in November: "Consumers Lost Thousands of Smartphones at the Busiest Shopping Malls." In July this year, we had "Credant Survey Finds Travellers Left More Then 8,000 Mobile Devices at Airports." It's obviously a marketing gold mine for Credant.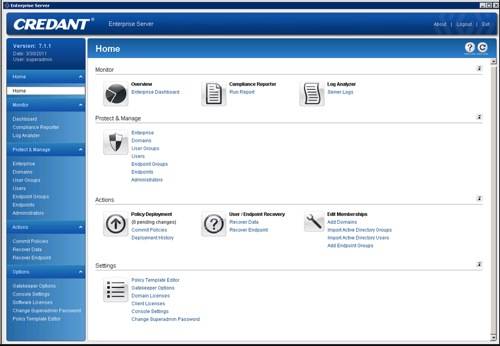 Screenshot of Credant Enterprise server. Click on image for a larger version.
Dell, LANDesk and Cisco use Credant as a partner for mobile data protection, with the firm announcing a Dell OEM encryption partnership in October 2011. Credant's technology partners also include Intel, Microsoft, EMC's RSA and Vormetric.
The company announced record growth in its third quarter this year. Compared with the same quarter last year it said it had:
112 per cent growth in new customers
49 per cent growth in software bookings
95 per cent retention rate of current customers.
This is a company on a roll, profiting strongly from the BYOD phenomenon - an also the LYOD (Lose Your Own Device) one too. Dell likely paid top dollar for it.
How much did Dell pay?
Credant received $5m in a C-round of funding in December 2007 from three venture capital firms, Intel Capital and Cisco. This followed on from a $16m B-round in 2004 and must have been a top-up. Cisco joined in this round while Intel Capital came in earlier, in April 2003, not saying how much it had invested.
Total funding starts looking interesting at this point. Credant received $14m venture financing an A-round in December 2002, taking the then total funding amount to $19.5m. Let's tot these numbers up to arrive at total funding of $40.5m plus whatever Intel put in, say $2.5m, giving us $43m... though it could be more. Applying the VC exit ratio rule of thumb of a 5x payout tells us Dell paid $215m, not an inconsiderable sum.
Jeff Clarke, Dell's president for End User Computing Solutions, said: "In today's work environment data is always in-flight – from work being done on a local PC, being sent via email, stored on a USB drive and saved in the cloud. Each one of those experiences represents a potential security risk.
"The Credant assets will complement and extend current Dell device security features to make Dell Latitude, OptiPlex and Precision PCs some of the world's most secure. And when combined with the change in compute behaviors and data in-flight, Dell can now offer a differentiated security proposition based on its own Intellectual Property."
This is a classic Dell technology tuck-in acquisition made simpler by the existing OEM relationship. Dell's channel should get a good upsell opportunity with this Credent end-point protection product. ®
Sponsored: Minds Mastering Machines - Call for papers now open