Ten... tech stocking stuffers
Last minute shopping ideas to treat your geek
Pong cases

A smartphone case might seem a bit of a throwaway gift but if you know someone who has everything, then a Pong case could well raise an eyebrow. Available for iPhone, iPad and a range of BlackBerry and popular Android handsets, Pong sets itself apart with its claim of reducing exposure to mobile radition while optimising mobile reception. The company web site has all sorts of laboratory claims to this effect too.
Weird science? Snake oil modelling? Take your pick, as it's going to be hard for a user to determine if the improved signal strength is noticeable or if Pong's redirection of TRP (total radiated power) is going to save your life or not. Even so, I found the case I tried had a great tactile surface – it stopped my iPhone 4S from sliding around all over the furniture – and was tough enough to save it from some potentially fatal drops. So in some ways, at least, it proved to be a lifesaver.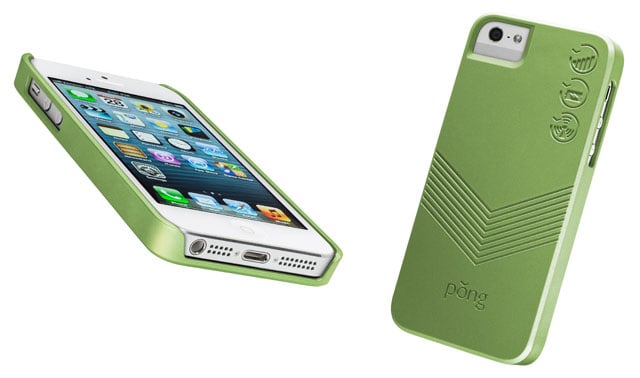 Wacom Bamboo Stylus Duo

For some, the idea of using a pen with an already decent touchscreen display is a retrograde step but products like Wacom's Bamboo Stylus should be viewed as more of an enhancement rather than any kind of replacement for pinch and prod. At one end of the Bamboo Stylus Duo is a soft rubber dome that doesn't miss a beat on the screen and at the other is a real ballpoint pen, with a housing that accepts standard cartridge refills.
As soon as you start using the stylus on a tablet it all feels extremely natural. Scrolls and swipes are a breeze although it might take a while to get used to pressing the home key on an iPad with the Bamboo. Then it dawns on you that you might as well just swap between finger and stylus, as suits. Yet there's more to than just nifty navigation, as Wacom's Bamboo Paper app for iOS and Android is not only a great sketchbook, but you can snap or import images and annotate as you like. On the iPad, the results can be e-mailed, printed, saved to photos or even sent to Evernote. A word to the wise though, the Bamboo Paper app on Android is limited to the Samsung Note series and SIII devices at present, but wider support is promised, hopefully before next Christmas. ®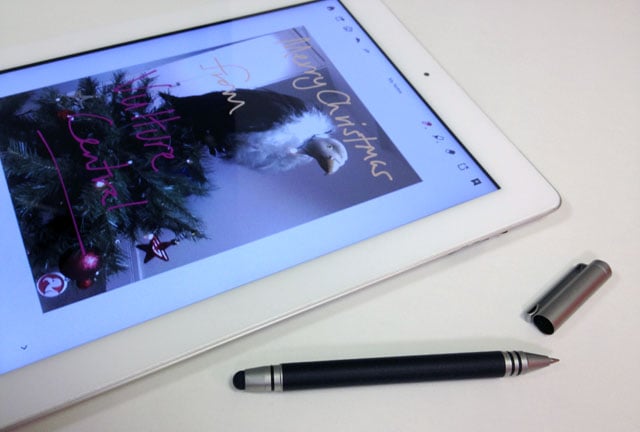 Price £35
More info Wacom
Sponsored: Are DLP and DTP still an issue?