Ten... tech stocking stuffers
Last minute shopping ideas to treat your geek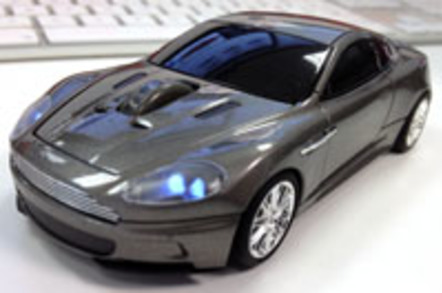 Product Round-up Stuck for ideas for someone who has everything or just in need of inspiration to top up a stack of gifts you already have? It's certainly tricky sorting out gifts that are going to please over those that will be destined for eBay come the New Year. So here we have a bit of mixed bag – or should that be Santa's sack? – ranging from simple to sophisticated, cheap and cheerful to costly and cool. That said, a little idle searching online can deliver substantial savings, so if you're buying for someone with a tech habit that needs feeding, then feast your eyes on this selection.
Datacolor Spyder4Elite

Now here's something for discerning designers and photographers... or just folk who want things to look right. Datacolor's Spyder4Elite goes beyond just calibrating a Mac or PC monitor for colour accuracy, as it can perform the same tricks on iOS devices too. Colour calibrated iPhone, anyone? The Spyder hardware is placed on your monitor or touchscreen and seven sensors gather information from an array of colours that are fed to the display. On a Mac or PC this is a simple matter of running the Spyder4Elite software, measuring the ambient light and then placing the Spyder on the screen. With an iPad or or iPhone you need to instal versions of the SpyderGallery app on both the computer and the iOS device and away you go with easy walkthrough instructions.
The Gallery app allows toggling of calibration on/off and the results certainly make a marked difference. Typically, you notice how blue and bleached out the uncalibrated display is with the Datacolor treatment bringing out more natural skin tones and detail in shadows. The Spyder4Elite even has profiles for video, so if you know anyone serious about imaging you can be sure they don't have a blue Christmas with the gift of a Spyder.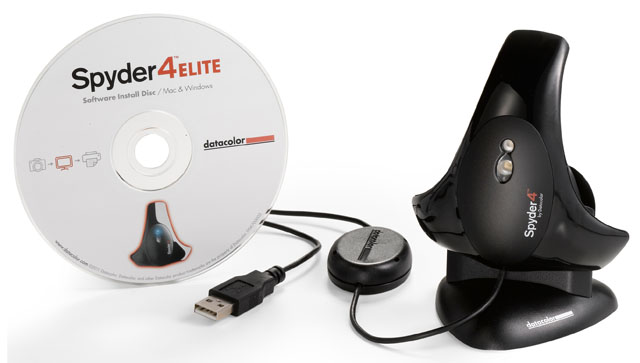 Digitech iStomp

I remember thinking that £50 for a guitar pedal was a bit steep as I mused over the usual line up of dreamy effects from Boss back in the day when Do They Know It's Christmas? was charting for the first time. And today, I feel the same way about the £139 pricetag for the iStomp – alas, pedals are still costly. That said, Digitech's box of tricks can be any pedal you want it to be, all you need is an iOS 4.0 or higher device and you can feed it new effects from the StompShop app.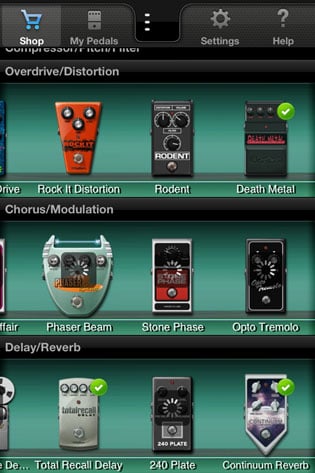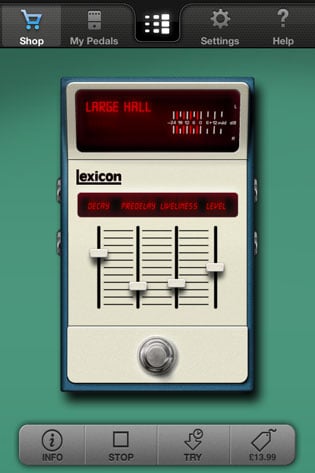 App Shop updating with owned pedals ticked, also the pricey but priceless Lexicon reverb treatment
The app itself allows you to preview effects with short audio clips. You can make in-app purchases and send an e-Pedal to the iStomp hardware using a docking adapter cable. Apps typically range from 69p to £6.99, with the heady £13.99 for a classic Lexicon reverb. But have no fear, earlier this month Digitech announced the iStomp would now feature 10 free e-pedal effects devices and those who already own one will find the new effects are added to the My Pedals library in the StompShop app.
The real pedal accommodates only one effect at a time and it takes less than 30secs for a transfer to complete. As this is a lump of guitar effects hardware, it has the usual effect/bypass footswitch, four controller knobs and features two pairs of 1/4in jack sockets for true stereo set-ups of instrument and amplification – no headphone output here though, sadly. Due to the increased range of free e-pedal apps – that include blissful modulation effects, searing distortion and the resplendent reverb and delay lines – there's little to complain about here given Digitech's pedigree. For those whose guitar gear has lost its flavour of late, an iStomp sounds like it could be Santa's little helper.
Thanks to Sound Technology for the loan of the review sample.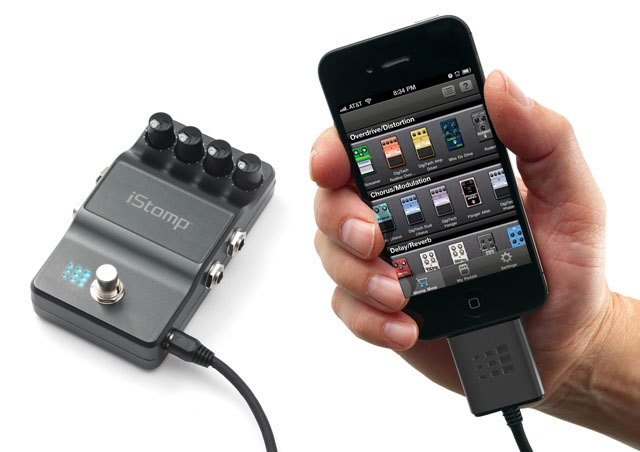 Sponsored: Minds Mastering Machines - Call for papers now open