What Reg readers are planning for their datacentre
Expanding the beach head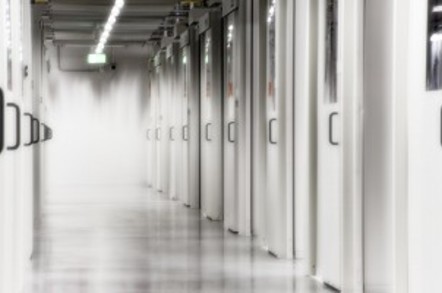 When 481 Reg Readers were asked to rate their IT delivery capability in terms of responsiveness, service level management, cost control and business alignment, only a quarter claimed a good level of performance across all areas. Furthermore, a wholesale move to the public cloud was not felt to be the answer. This puts the emphasis squarely on the data centre. Here are more of the key points from the datacentre study.
The vision of a flexible, responsive and efficient cloud-based IT infrastructure resonates well
IT and business professionals exhibit a good level of buy-in to a range of advanced data centre attributes and capabilities across strategy and governance, automation and management, hybrid cloud integration, and flexible access. Such capabilities represent the substance of a data centre and IT delivery vision that is cloud-based and has business services as the pivot-point for activity.
While some are moving on the vision, others are just dreaming or focused on the status quo
Analysis of aspiration and activity allows three interesting groups to be identified. The first is made up of those who get the vision and are actively driving towards it (the 'Movers'). We then have those that like the idea of the vision, but don't yet have a firm plan for getting there (the 'Dreamers'). This leaves a third group that doesn't currently see a need for radical change (the 'Traditionalists').
Culture, mind-set and experience separate Movers from Dreamers and Traditionalists
Organisations are much more likely to get and/or to be moving on the vision if they already have a strong culture of business service delivery, investment in shared infrastructure and tight service level management. Indications are that broad and deep experience of infrastructure virtualisation techniques also opens minds to the benefits of more dynamic private/hybrid cloud environments.
Success is dependent on getting the processes, technology and people elements right
A service-centric governance and delivery model provides the foundation for success, enabled by a modern 'cloud platform' (or 'cloud OS'). Another important part of the equation is the creation of teams and processes that cut across traditional server, networking and storage domains.
Early Movers advocate the 'expanding beachhead' approach to get things going
Of the various possible ways of moving forward, 'big bang', 'clean sheet', and 'passive creep' approaches are generally shunned by early Movers. The tactic considered to be most useful is the creation of a modest beachhead to deal with one or two specific requirements, then migrate older applications to it incrementally, expanding the new private/hybrid cloud environment as you go.
You can download the report for free right here.
A big thank you to everyone that took part. You can make sure you're involved next time by visiting your account Newsletter settings and opting 'IN' to receive notification on our studies.
You can read and download more of our reader studies right here.
Sponsored: Learn how to transform your data into a strategic asset for your business by using the cloud to accelerate innovation with NetApp