The best smartphones for Christmas
So many great handsets, so little time...
Windows Phone 8 surfaces
Arriving at the same time as Windows 8 Pro, Windows RT and Microsoft's first tablet, the Surface, Windows Phone now finally Makes Sense. The first devices to hit the streets from Nokia, HTC and Samsung have been impressive beasts, and Windows Phone 8 has addressed many if not all the bugbears of its predecessor. Though how they could forget to install a screen orientation lock is beyond me.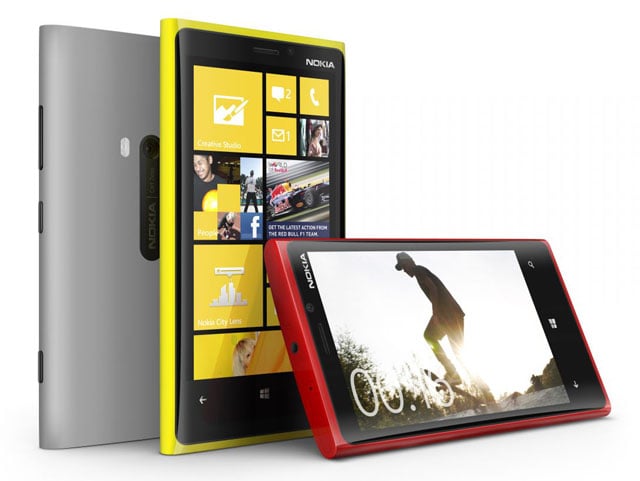 If you fancy snuggling under the Windows ecosystem duvet, the Nokia Lumia 920 is the best phone to take with you. Granted it's as big as house brick but unlike previous Lumias it is a phone to be genuinely, deeply, moistly desired.
The 4.5in, 768 x 1280 screen is a stunner and thanks to Nokia's PureMotion HD+ tech, the UI is supremely fluid. You get more purity - PureView this time - in the camera, which packs in hardware image stabilisation and Carl Zeiss optics to set the standard by which phone cameras will henceforth be judged.
Not sure? The smaller Lumia 820 is a good alternative.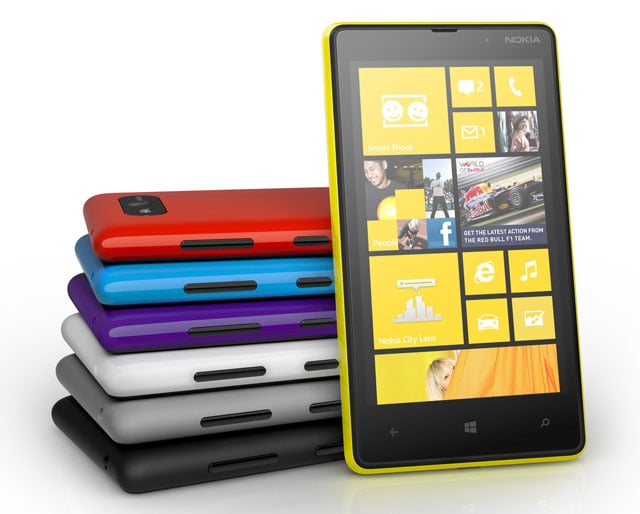 That's not to say you should ignore the WinPho 8 phones from HTC or Samsung. HTC's 8X feels like it's carved from granite and has a superbly sharp 4.3in, 720 x 1280 screen. Samsung's Ativ S, on the other hand, is a Windows version of the Galaxy S III complete with a 4.8in OLED screen and a Micro SD card slot.
Bouncing back to Android, 2012 saw the first fruit of Intel's efforts to get a slice of the mobile market with its x86 Atom chippery. Orange's San Diego was simply a rebrand of Intel's reference handset and was lumbered with a peculiar display size, but Motorola's Razr i was altogether more interesting.
Featuring an edge-to-edge display that while not really edge-to-edge is still a superb demonstration of how to fit a 4.3in screen into a body that is 1.3mm shorter and only 3.3mm wider than the iPhone 5's.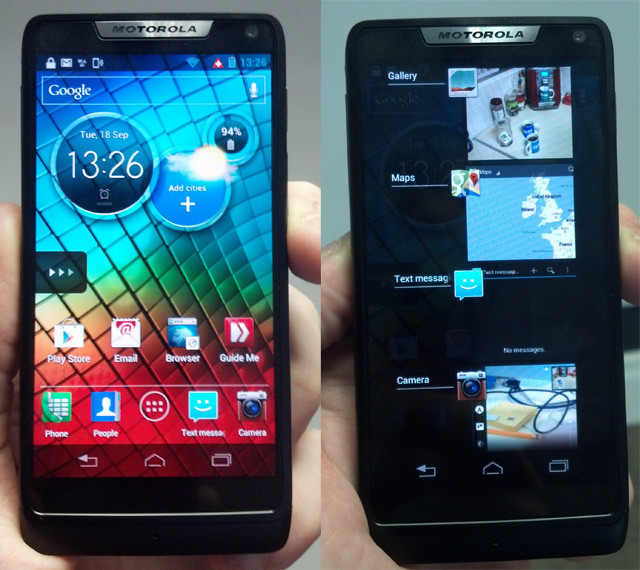 With a 2GHz Atom CPU, the Razr goes like the blazes and I've yet to encounter any significant app incompatibility. For the price it packs one heck of a punch though several users have noticed some disturbingly wobbly Wi-Fi connectivity.
A little surprisingly, given that Motorola is now owned by Google, the Razr i shipped with Ice Cream Sandwich rather than Jelly Bean and Moto has only committed to a 4.1 update with no date. Frankly, I want a commitment to 4.2 WITH a date before I sign up for a two-year deal. Motorola really needs to get its update act together if it wants to move serious units in the UK. ®
2012's top smartphones: the best...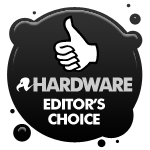 Samsung Galaxy Note II
Reg Rating 95%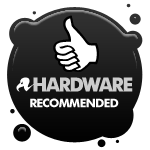 Samsung Galaxy S III
Reg Rating 90%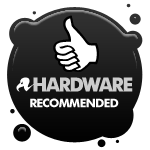 Apple iPhone 5
Reg Rating 90%
...and the rest
Nokia Lumia 920
Reg Rating 85%

LG Vu
Reg Rating 85%

Nokia Lumia 820
Reg Rating 80%

Motorola Razr i
Reg Rating 80%

HTC One S
Reg Rating 80%

Huawei Ascend G300
Reg Rating 80%

Orange San Diego
Reg Rating 75%

HTC One V
Reg Rating 75%
Sponsored: Learn how to transform your data into a strategic asset for your business by using the cloud to accelerate innovation with NetApp